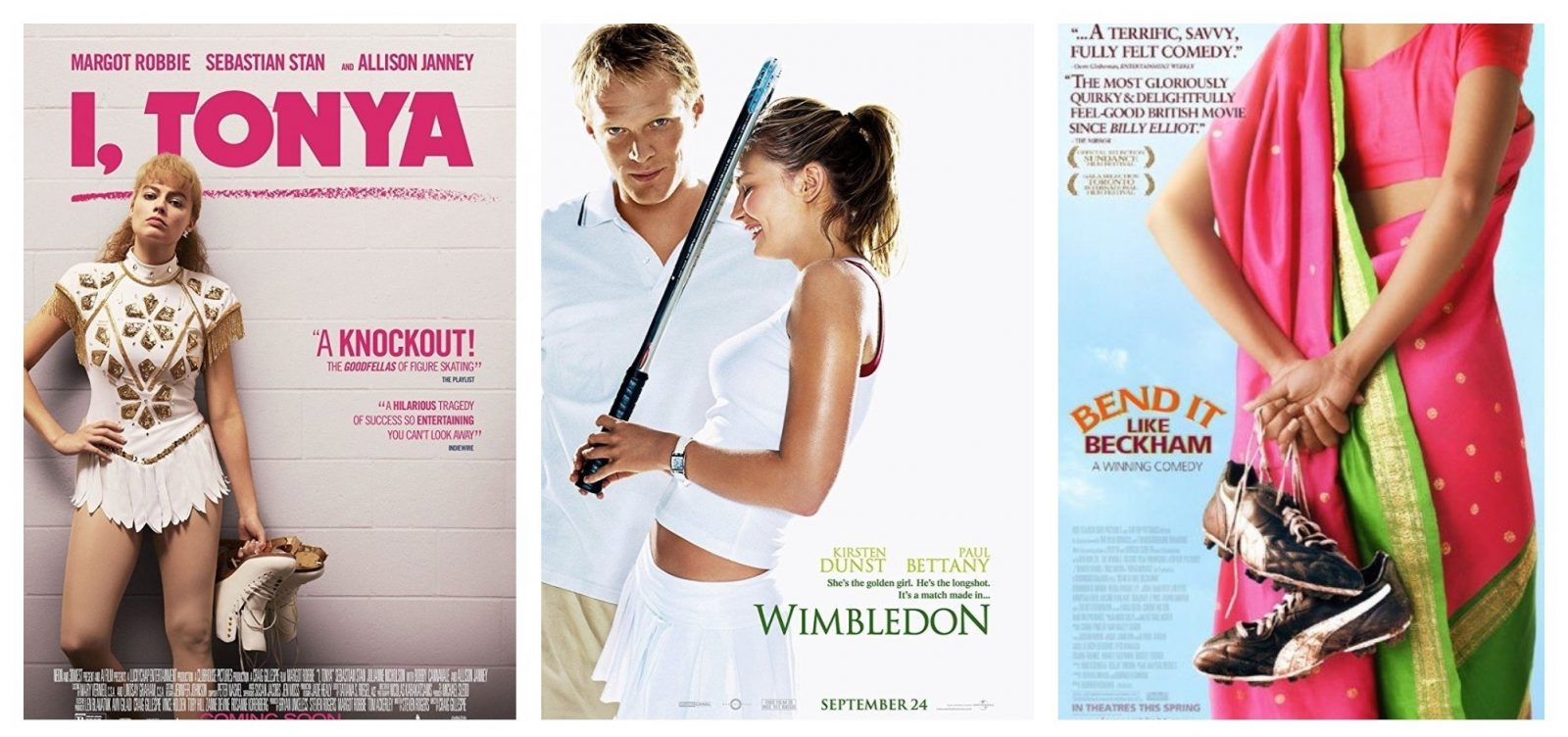 With the Football World Cup in full swing and Wimbledon kicking (or should that be racketing?) off on Monday, we've been thinking about films with sport at the centre of the story. We've put together a list of our favourites and those that make us wish we'd tried a bit harder in P.E. at school…
Wimbledon
This film couldn't be more appropriate for this time of year and back in 2003, scenes for the film were filmed during the actual tournament. Fun trivia includes the balls being digitally added to the stars performing the strokes (funnily enough, looking like a professional tennis player is harder than it looks!) and when the director was casting genuine but lesser known professional players to play against the stars in the film, he turned away a player because she looked too much like lead actress, Kirsten Dunst…that player was Maria Sharapova.
Bend It Like Beckham
Taking on a role such as a skilled, professional sportsperson is arguably one of the hardest roles for an actor to inhabit nonetheless, Parminder Nagra (who played Jess in the film) won FIFA's International Football Personality of the Year Presidential award, and she was the first female to ever receive the honour, beating players such as Luis Figo and Ronaldo! It was adapted for stage in 2015 as a musical, so if actual football (hard to avoid at the moment!) isn't your thing, you can still get in the football spirit by enjoying this classic on screen or stage in London.
The Blind Side
The second highest grossing sports drama of all time, 'The Blind Side' won Sandra Bullock an Oscar for her role as a 'soccer mom'. Based on the story of American Football player Michael Oher (rumour has it he wasn't thrilled by the film's depiction of him), it is a heart-warming film that certainly has a lot of fans in the Mad Dog 2020 office. According to IMDb, the film is apparently Netflix's most rented DVD of all time. We gave this a 10/10 so definitely recommend it!
Coach Carter
The film was based on basketball coach, Ken Carter (who was an on-set consultant through out the film) who apparently, on being asked who should play him, he only had one name: Samuel L. Jackson. The 2005 film was also actor, Channing Tatum's feature film debut and also the first sports-based movie to use 3-D digital mapping technology. The film entailed a lot of choreography and takes for different camera angles, often shooting takes 100+ times.
I,Tonya
The film follows the rise and fall of US figure skater Tonya Harding (as played by Margot Robbie). Though Margot Robbie went through intense training to take on the role, her co-star Alison Janney genuinely trained as a figure skater as a child all the way though to her late teens. Janney won the Oscar for her role as Harding's mother and filmed her scenes in just 8 days, with the film's writer, Steven Rogers writing the role with Janney in mind. Tonya Harding was said to be very forthcoming about her story with Steven Rogers and he interviewed her for 2 days.