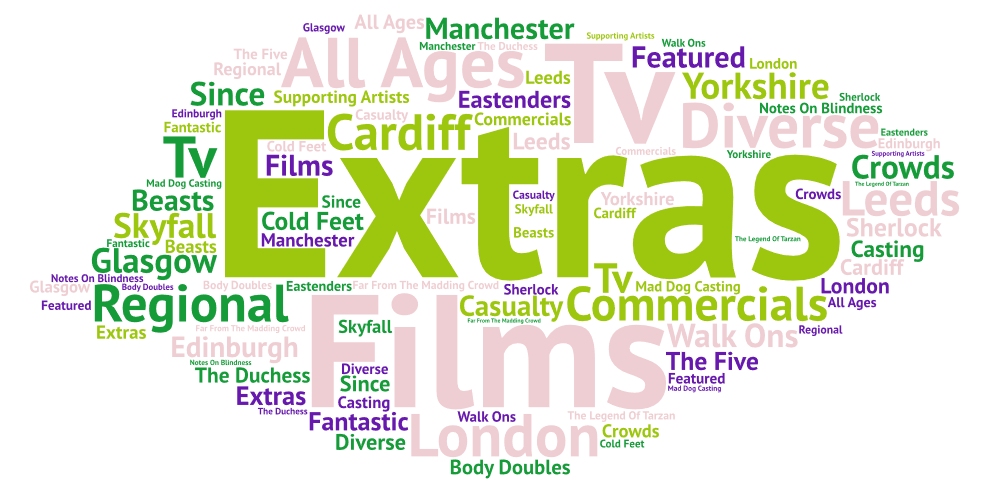 Mad Dog 2020 are putting an appeal out for the next generation of Film and TV extras. As we rapidly approach the new school, college and university term Mad Dog 2020 are appealing to those who have some free time, need to earn some part time cash and would be interested in becoming Film and TV extras. Mad Dog 2020 are always looking for people who are young looking to fill those specific roles which require background and walk-on artists to fill a scene where we need specific ages or a range of ages. We are frequently asked by productions for people whose playing age is under 16.
Currently we are looking for young looking people to play 1980's skinheads, ideally lean males and with an appearance of under 25 this is for a film shooting in September and October. If you feel you have the right look but have not already got a shaved head you must be prepared to shave your head. This is a London shoot with many scenes being filmed in East London.
The film and TV scene in the UK is booming, and especially for those who are taking courses in Media and Film, extra work can give you experience of being on a film or TV set and seeing what the different film roles do. We are keen to find people who are available all over the UK, for those going to University they can register either at their parents home or at their new address. Once registered you can indicate in notes that you may be available in more than one location. Mad Dog 2020 have worked on many of the biggest and most well known films and TV series including Skyfall, Tarzan, Fantastic Beasts, Sherlock, Dr Who, EastEnders, Cold Feet and Victoria.
The best extras are reliable and able to follow direction. Experienced extras often quote the on set catering as one of the best perks, most productions look after their Actors, Crew and Extras with high quality food as shoots can start early and everyone needs their energy to last for a shoot day which can last ten or twelve hours. On a long shoot the extras are part of the film community and for the lucky few there may also be featured work.
If you are lean and look under 25 and would like to be put forward for the upcoming film shoot please email hattie@maddogcasting.com with a photograph attached and Skinhead in the subject line. You will also need to set up a profile with Mad Dog 2020.
Apply Now