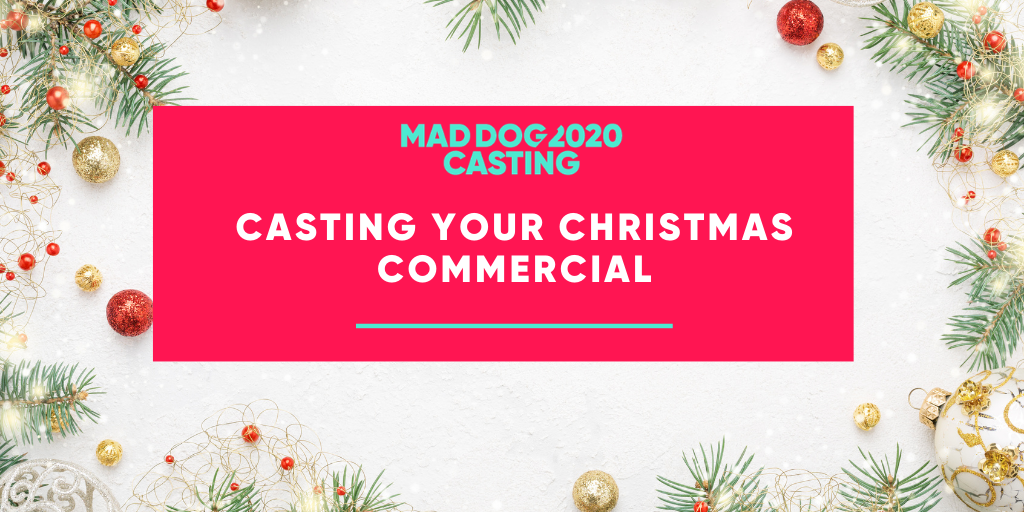 From tear-jerkers to uncontrollable belly-laughs, Christmas commercials are one of the most memorable and magnificent marketing tools for brands. We all remember those stand-out stories that will always have a special place or hearts. Whether it be a soundtrack, the visual or the message that stays with you for years to come a Christmas Commercial will be memorable to some forever. Mad Dog 2020 Casting can help you get started on your Christmas commercial by sourcing the perfect Supporting Artists today!
Why start seeking Santa now?
Christmas marketing usually bursts onto the scene in mid-November, with the biggest brands launching their adverts on prime time TV slots. Launching during this period not only caters to the nation's love of all things festive but attracts consumer attention during the "golden quarter", the time when they are most likely to spend. Attracting the attention of consumers during this time is vital to increase potential sales. The Chief Officer for Growth at Kantar Market Research says:
"A great Christmas ad will help them cut through this noise and spark conversations. The impact also isn't just at Christmas – it will set you up for the year ahead – It is always important to remind consumers of your brand at this time of year".
Mad Dog 2020 Casting has already worked on a series of Christmas commercials this year, from big brand names to supermarkets. While we can't say too much at this point, we assure you that you're going to love them.
Book your Background today!
Now is the time to start making your bookings with us, to ensure your campaign is ready to launch in line with the nation's spending habits and festive preparations. We have an excellent track record of working on a variety of Christmas commercials including Adidas, Lidl, JD Sports, ASDA and McDonalds.
"Our Artists are always excited to work on a Christmas commercial, especially this year as some of their first jobs after lockdown have been for Christmas productions. I've had great fun working on Christmas projects in the past and can't wait for more exciting briefs to come our way soon!"

– Niyoni, Commercials Project Manager
Whether you're looking for socially distanced crowds, real families or the real Santa Claus, Mad Dog 2020 Casting have got your Featured Artist and background needs covered. Click here to provide us with an outline of your brief's requirements.
---
To learn more about how Mad Dog 2020 Casting can help you with casting background, featured and walk on Artists visit our Contact us page.