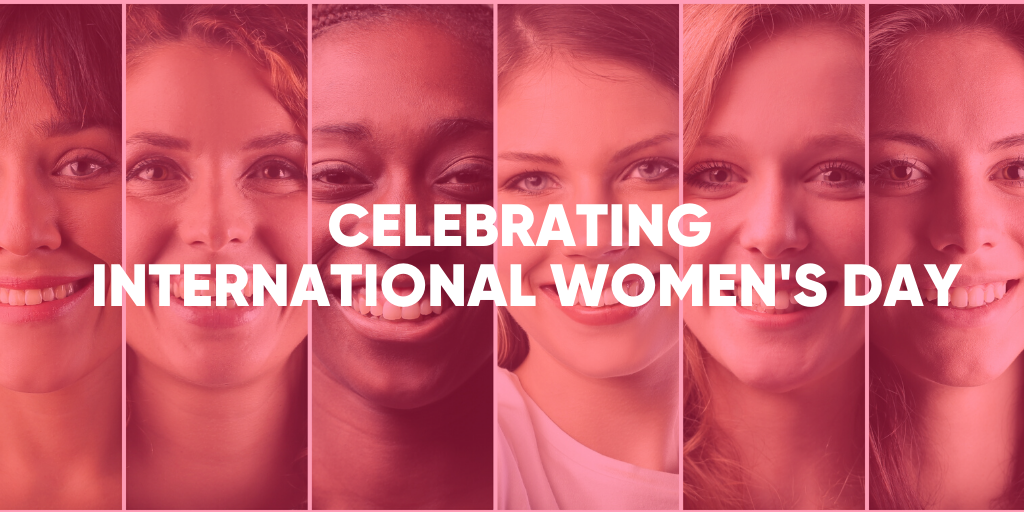 A global celebration to record in your calendar, 8th March marks International Women's Day.  Traced back to the early 1900s, the celebration derived from women marching for voting rights, fairer pay and better working hours.  Recognising women's achievements and calling for gender equality, the global celebration has become a staple in the events calendar.  With IWD day around the corner, we've been thinking about wonderful women in Film, TV and Pop Culture.
Misbehaviour 
Senior Project Manager Arron worked on the upcoming feature film Misbehaviour.  The film depicts the Women's Liberation movement and their plan to disrupt the 1970 Miss World competition in London – of which the first black contestant famously won.
Starring Keira Knightley and Jessie Buckley, Misbehaviour is largely fronted and created by women. Directed by The Crown's Phillippa Lowthorpe, and a female-led production and writing team, it's being hailed as a 'funny and charming film that just happens to explore feminism'.
Actress Keira Knightly told Stylist Magazine: 
"You go into this film thinking that it's going to have one very particular point of view. The fact that it's two very well-rounded points of view, and shows the complexities of this debate, its really important.  It feels like an interesting part of the conversation [we are having about feminism] today."
Creating Conversations
#EachForEqual – In 2020, Social media is a powerful tool to start conversation.  Each year, International Women's Day launches a theme and social media hashtag, this year championing #EachForEqual.
"The race is on for the gender-equal boardroom, a gender-equal government, gender-equal media coverage, gender-equal workplaces, gender-equal sports coverage, more gender equality in health and wealth … so let's make it happen. Let's be #EachforEqual."
 #MoreRoleModels – Last year, Mattel, creator of the iconic Barbie doll, marked IWD by launching their #MoreRoleModels campaign.  Inspirational icons from the world of sport, arts and history have been immortalised in doll-form.  These include Gabby Douglas (Gymnastics champion), Ava Duvernay (Director), Katherine Johnson (NASA Mathematician and Physicist), Ita Buttrose (Journalist & editor) and Dina Asher-Smith (World Champion Sprinter).
 Celebrating in 2020
Global brands like tech giant Apple and makeup brand Benefit are doing their bit to highlight wonderful women across the world.  In celebration of IWD, Benefit are holding professional headshot sessions in UK stores.  Apple has curated new collections to mark the occasion on Apple TV and holding in-store events.  The female-focused She Creates events are being introduced for attendees to learn from female creators in the tech industry.
Wonderful Women at Mad Dog 2020
Mad Dog 2020 has worked with many wonderful women in the Film and TV industry.  We have had the pleasure of working with some of the biggest female AD's, casting directors, directors and Artists in the UK.
We're proud to have an array of fantastic women amongst our team too… We are led by Managing Director, Krissi McIlquham and an all-female Senior Management Team headed up by Hattie Mark, Jess Harding and Jill Gilogley.  Mad Dog 2020 are big supporters of creating a dynamic workforce through gender diversity.  It's great to see this extending to production's considerations of Supporting Artists on set too, ensuring ALL people are represented to reflect today's society.
Krissi McIlquham
Hattie Mark
Jess Harding
Jill Gilogley
Positive representation and championing diversity are important pillars at Mad Dog 2020.  We are passionate about supporting the diversity of gender, race, religion, sexuality and accurate representation.
__________________________________________________________________________________
Join in the conversation this IWD using the hashtags #IWD2020 and #EachForEqual on social media.  Have a happy International Women's Day! What will you be doing to celebrate?