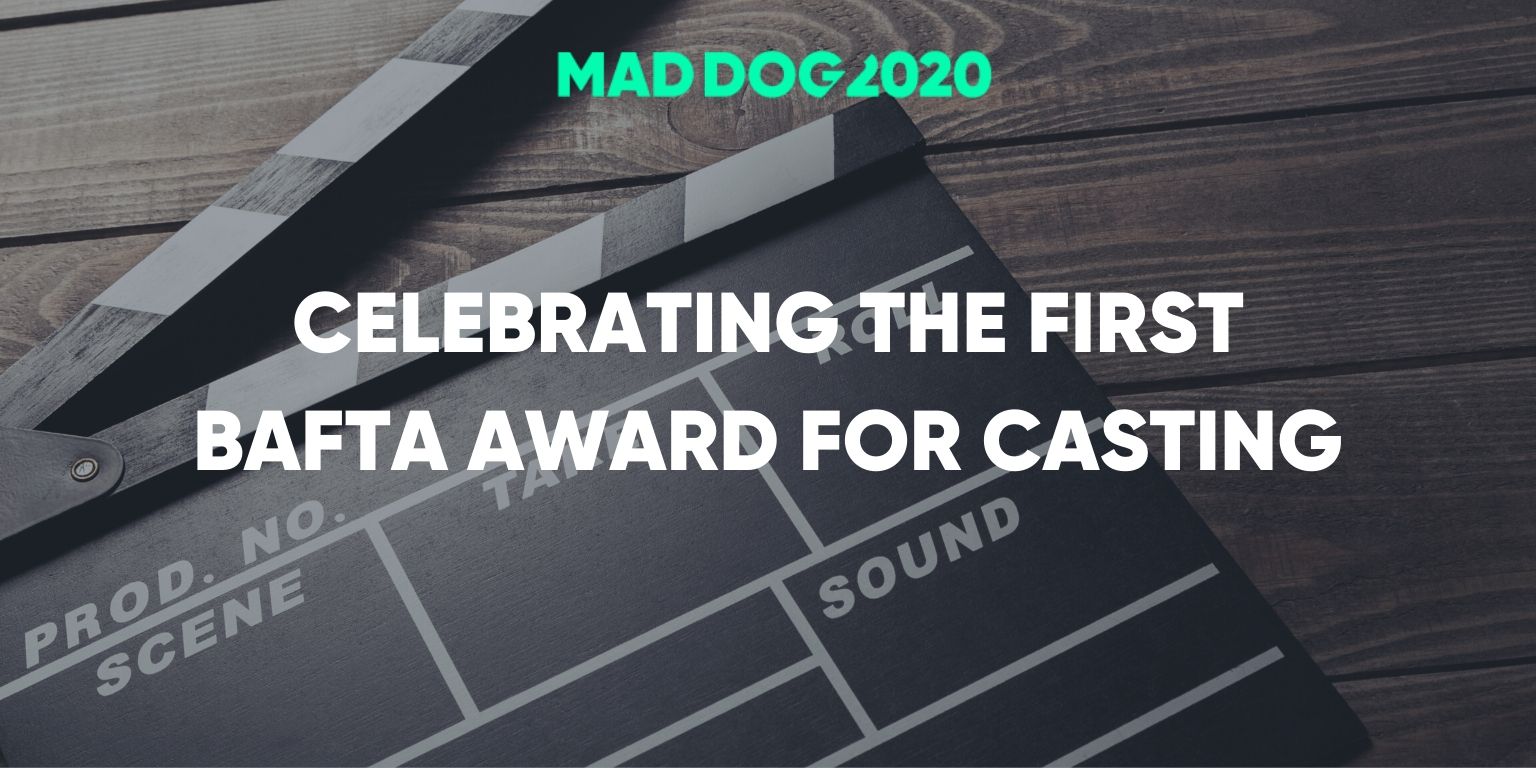 Awards season is in full-swing, and this week Mad Dog 2020 Casting are looking forward to the upcoming EE BAFTAs this Sunday.  This year, there is a new accolade in town – in August of 2019 BAFTA announced it would be introducing The BAFTA Award for Best Casting, and we couldn't be more excited!
Recognising Casting Directors
Becoming the first major awards ceremony to recognise the achievements of casting, BAFTA is paving the way for prestigious awards ceremonies to follow suit.  To date, Casting Directors remain the only members of a production to not show in the opening credits of a film as well as not having a category at major Film and TV ceremonies.  Upon announcing the new BAFTA for Best Casting, Chairperson Pippa Harris said;
"BAFTA's Awards exist to recognize excellence across the industry and we are delighted this year to be including the highly skilled work of casting directors for the first time.  Casting is essential to the screen industries and vital in terms of promoting diversity and inclusion on screen.  We hope this Award will also help to promote an understanding of casting and look forward to seeing who will be the first winner in February."
A Milestone for 2020
This year marks the first occasion that BAFTA has introduced a new category in over 20 years, meaning that the new addition is a significant achievement for those who have campaigned for its arrival.  Among those who have been passionate about the introduction of the category are Mad Dog 2020 Casting's CEO, Graham Beswick:
"We have been campaigning for this award for casting to be recognised for several years and we are so pleased that the BAFTA for Best Casting has now been introduced".
Film and Television
The British Academy announced that the Award for Best Casting will also be introduced at their annual Television and Television Craft awards which both take place later this year.  Recognition for casting was on the horizon in 2016, when Casting Director Nina Gold was awarded the Special Award at the BAFTA Television Craft Awards.  Gold has previously worked on productions such as The Theory of Everything, Game of Thrones, Les Misérables and The Crown, to name just a few.  Director/Producer Stephen Daldry praised Gold's "ability to marry the right actor with the right Director", highlighting the importance of the craft of casting.
The Nominees
Those eligible are Casting Directors who have worked on productions released during that calendar year and nominees will be solely nominated for a specific production.
Celebrating and recognising not only the Artists on screen but those who pair Actors with the roles is a huge achievement in Film and TV but particularly in the world of casting.  Does this mean ceremonies like the Golden Globes and Academy Awards will soon follow – we hope so!  Good luck to all the nominees, we can't wait to watch the ceremony unfold this weekend.
____________________________________________________________________________________________
Catch the 73rd EE BAFTAs ceremony on BBC One this Sunday, 2nd February at 9 pm.  This year's ceremony will be presented by BAFTA-winner and first-time EE BAFTAs host, Graham Norton.