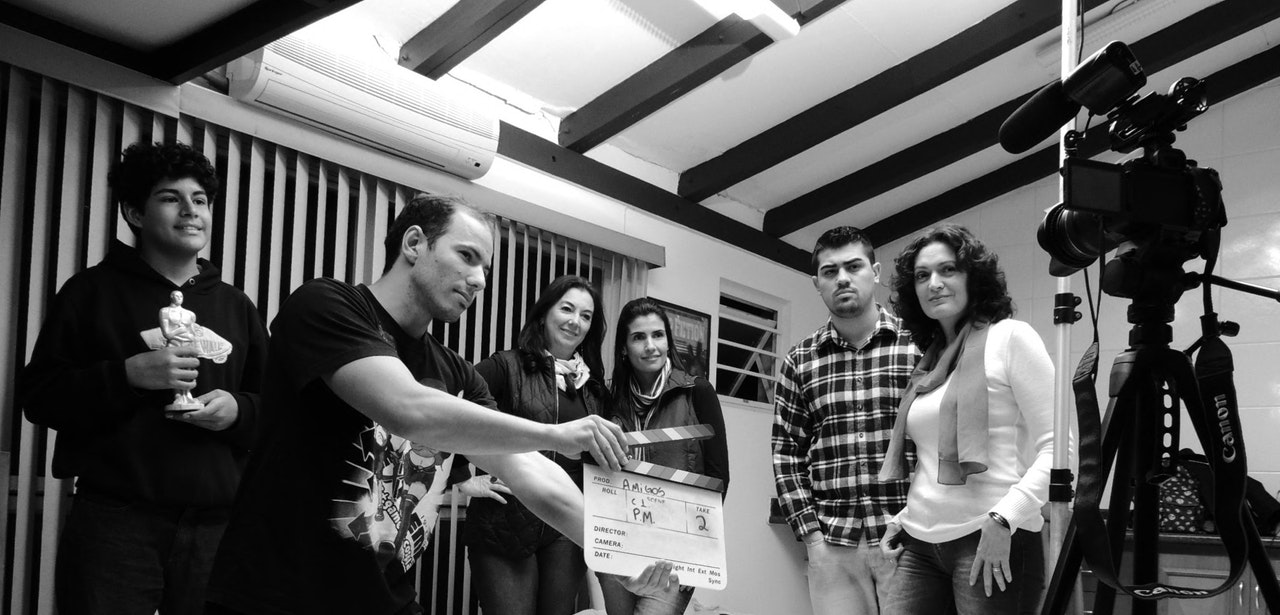 This week the Independant published an interesting article on the lack of working class heroes in the British Film Industry. BFI have put on an event celebrating the actors and films from the 1960's portraying the lives and stories of working class Britain. There is a line of thought currently that it is old Etonians who are dominating the acting industry, And they may well have more financial support to fall back on during the tough times. The diversity issue is one which pervades the industry both in front of the camera and behind it. Some of our most talented actors have had to go to the US to establish themselves and are now producing stories themselves, Idris Elba is a notable example and Daniel Kaluuya who on winning his BAFTA this year thanked the Arts Council for their funding.
Structurally the industry is largely one which operates on a self employed basis. Teams come together to make films and getting into a successful team, especially one who are working on a series of films, Harry Potter, Bond, Marvel is the holy grail to regular work. Working on those films which are successful to establish a reputation and having a champion who wants you in their team, a 1st AD who appoints the 2nd and 3rd AD's and the Crowd Second is really helpful.
Entry level positions are also key, in the past many entry level jobs were unpaid but gradually these are disappearing. Hopefully the days of being an unpaid runner for 6 months have long gone. Structured apprenticeships or training schemes are available with some of the British based studios such as Warner and broadcasters including the BBC and ITV. Sarah Putt Associates Training Scheme is a well structured scheme which provides training and mentoring not only with technical skills but to equip people to manage a freelance career. It is surprising that there are not more regular apprenticeship schemes in the industry to give people valuable experience. Apprenticeships are a great way for school leavers from aged 16 to gain valuable experience and a qualification.
The TV sector is unsurprisingly doing better than film in structuring recruitment and entry level opportunities because of the emergence of the super indies which are much more corporate in their behaviour. There is much more that could be done. TV is important because the public sector broadcasters have been required to take production and broadcasting out of London. Manchester, Leeds, Cardiff, Glasgow and Edinburgh, Birmingham are growing in terms of importance, budgets and roles. Almost 50% of TV production is outside of London. The TV sector is also able to produce much more diverse content. Kay Mellor based in Yorkshire is a great example of someone who has produced diverse stories about working class life very successfully.
The final piece of the story is what happens in schools, Into Film is a charity reaching out into the school world with workshops and resources for film clubs to whet the appetite of those diverse audiences who could be valuable future members of the film industry. Making the links to work experience and many more entry level roles is key to growing diversity.