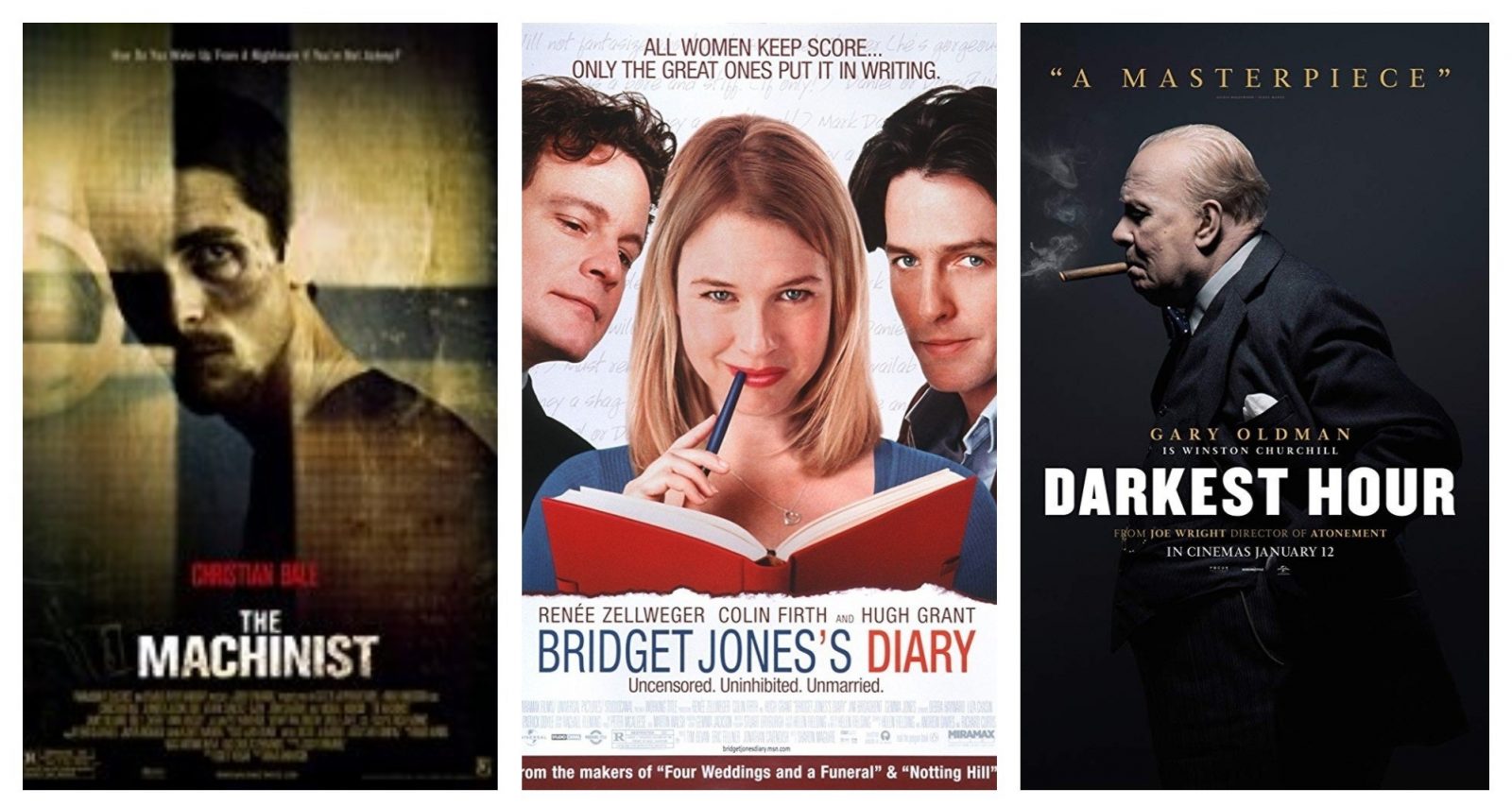 Effectively and believably inhabiting the role of another takes practice, skill and talent. Whether we're talking full method a la Daniel Day Lewis or type casting actors such as Vin Diesel (muscle man much?), physicality and aesthetics underwrite the transformations in an actor's immersion in to a character. Usually, extreme weight loss or gain comes to mind when thinking of some of cinemas most dramatic transformations but everything from accent and speech delivery to posture and gait contribute to plausible performances.
Here is a rundown of some memorable metamorphosis':
Charlize Theron – Monster
Gaining 30 pounds for the role, Theron won the Oscar portraying serial killer Aileen Wuornos (on Wuornos' birthday no less). Often voted as one of the most beautiful women in the world, she shaved her eyebrows and wore prosthetic teeth to embody the character who also suffered from multiple personality disorders. Having seen Theron in 'The Devil's Advocate' Director and Writer, Patty Jenkins said that an actress that would allow a close-up of her nose running, as Theron did, would be open enough to pull off the challenging role of Wuornos.
Gary Oldman – Darkest Hour
Another Oscar winner, Gary Oldman (known for his in-depth research of roles), spent a year studying Winston Churchill before starting filming. Oldman developed nicotine poisoning from smoking so many cigars in character and told the BBC during an interview 'that he felt playing Churchill had to be more of a creation than an impersonation' (talk about suffering for your craft!) Unrecognisable in his prosthetics, make up artist Ivana Primorac and her team won the BAFTA for Best Make up/Hair for the film.
Maria Carey – Precious
Dark circles under the eyes and dowdy clothes – not things you'd usually associate with the most glamorous diva on the planet, Mariah Carey. The star could not have taken on a role more far removed from her now glitzy life. A small but stand out part as a social worker in the 2009 film, Carey described the experience as 'liberating yet humiliating'. The singer's previous film roles saw much less praise than that of her role in 'Precious' and bizarrely, the actress that was lined up for the role before Carey was Helen Mirren…
Renee Zellweger – Bridget Jones' Diary
For an iconic British character, a size 0 actress from Texas may not be a natural casting for the role. However, Renee Zellweger blew critics and audiences away with her performance as the hopeless but wonderfully endearing Bridget Jones. Gaining 20 pounds and working with an accent coach, Zellweger transformed herself in to the quintessentially British Bridget and even spent weeks working at London book publishers Picador as a trainee in the publicity department to perfect her accent and delivery. Recognition doesn't get much better than an Oscar nomination!
Christian Bale – The Machinist
Known for his intense physical and mental commitment to his work, a lot of Christian Bale's roles are transformative. A long successful career has seen his weight fluctuate dramatically, apparently holding the record for the most weight lost and gained for a role. He lost a whopping 60 pounds for 'The Machinist' and gained 80 pounds just 1 year later for 'Batman Begins'. A now infamous account of him losing his temper for being disrupted during a take on 'Terminator Salvation' is perhaps an example of his devotion to his craft…