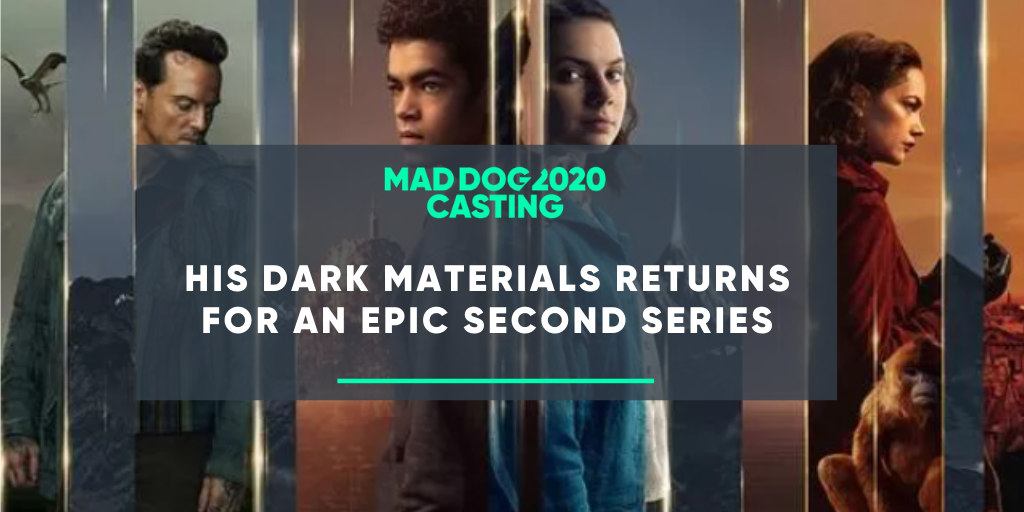 His Dark Materials Returns
There has never been a better time to escape to a new fantasy-filled world. This week sees the return of the highly anticipated BAFTA-winning series, His Dark Materials. The first series premiered last November on BBC One gaining fans both in the UK and across the pond. The new instalment arrives later this week and is set to take audiences on a brand new journey.
A spectacle to behold
With audience appetites growing for big-scale, big impact television, His Dark Materials is one that will not disappoint. Travelling to new worlds will unearth new mysteries for protagonist Lyra, meeting new characters and challenges on her next epic adventure. Joining the cast this year are the likes of Terence Stamp, Simone Kirby and Fleabag duo, Andrew Scott and Phoebe Waller-Bridge. The second instalment in the fantasy adaptation looks to be an epic adventure with high-scale production value, and audiences are eagerly awaiting its release.
Check out the series 2 Trailer!
Casting a Creative Masterpiece
This week, we sat down with Senior Project Manager at Mad Dog 2020 Casting, Arron Cuthbertson. Arron was the Project Manager for His Dark Materials, series 2 when it filmed in Cardiff and Oxford last year.
What did you enjoy the most about working on this series of His Dark Materials?
I enjoyed working with the AD on this production, there were such a variety of roles to cast so it was great fun to collaborate. The Artists that worked on the production were a pleasure to work with as well. One of our Artists was even invited to work at the screening of the production, in full costume.
Were there any unusual or challenging roles to cast?
Mad Dog 2020 Casting provided body doubles for the cast, which is always an exciting challenge. We also provided the role of Guards, Bombers, Men in Black and Submariners. Each role had specific measurements to fit and a certain aesthetic, therefore it was very important to seek out the perfect Artists to fulfil the roles.
What was your favourite role to fulfil?
We provided several of the Witches and searched all over the country to find them! I can't wait to see our Artists in action and how they will bring the show to life.
Mad Dog 2020 Casting began working on series 2 just as the first series began to air, what was that like?
I was working on series 2 just as series 1 was being aired so I had a chance to study the faces that would suit the production's needs – It gave me a lot of inspiration.
Will you be watching the new series on the 8th of November?
Definitely! It's on my lockdown watch list, the trailer looks incredible!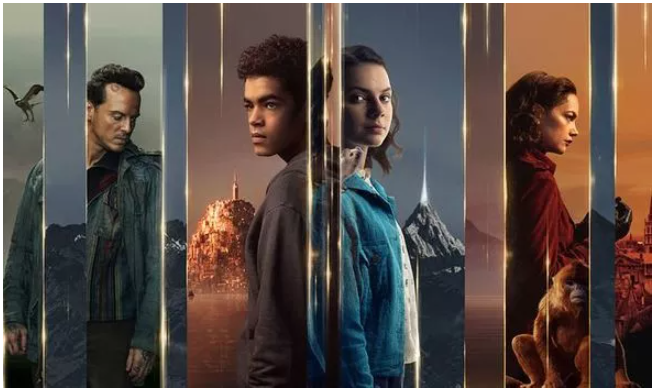 Where to watch
The brand new series of His Dark Materials premieres on BBC One this Sunday 8th November at 8 pm and available to stream on BBC iPlayer shortly after. American viewers will be able to immerse themselves in the series a week later on Monday 16th November via HBO.
While a third series not yet confirmed, fans are speculating that a third instalment to match the books may be on the horizon very soon.
Check out the official His Dark Materials BBC website, here.