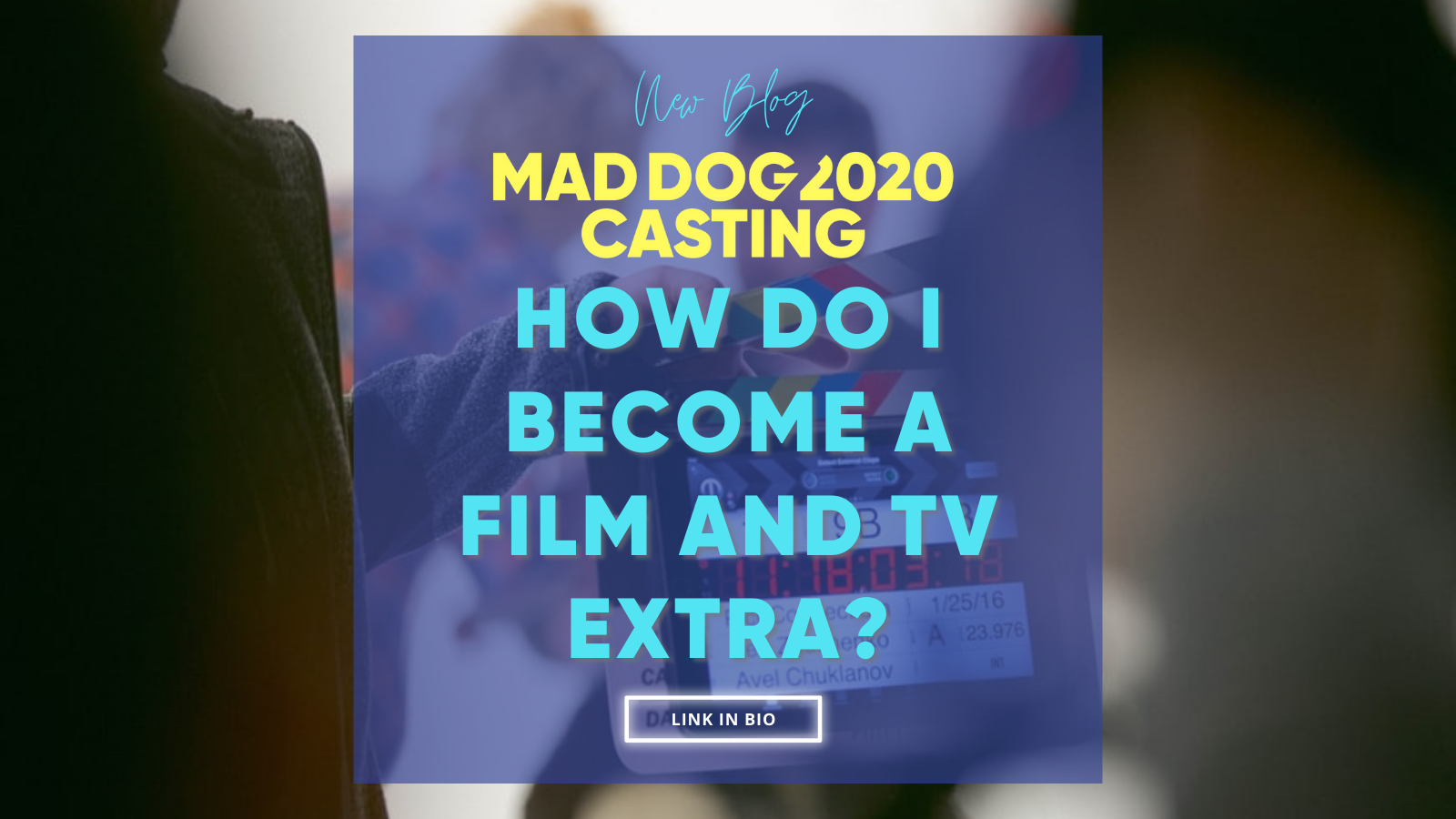 In the industry, extras are actually referred to as Supporting Artists. Their job on set is as Artists who support actors in a scene, usually, this is in the background but sometimes this can also lead to more featured and small recognisable roles. In this blog post, we're going to run through the process of registering your interest with us, some top tips and what to expect. Do you want to be an extra? keep reading!
How to sign up
Registering your interest with Mad Dog 2020 Casting is easy. Simply fill out a registration form either via our website here, or by downloading the Mad Dog 2020 app.
Ensure you complete the registration form with as much information as possible, filling out the appearance page, skills and languages and all of your contact information too. Missing information could lead to your profile not being contacted for upcoming roles, so please be as detailed as possible to improve your chances.
Please note, we also currently only accept applications from those who are aged 16 and over living in the UK.
What you need to know
Once you've filled out your registration form you'll need to upload a well-lit colour photo of yourself and your right to work documents. Right to work information is required of everybody who signs up and includes your National Insurance number and a photo of your passport uploaded to your photo gallery. Without this information, we cannot put anyone on set.
If you have a DBS certificate issued within the past 18 months please upload a photo of this to your gallery too. Some productions (not all) require a DBS certificate (previously known as a CRB check). If you wish to apply for one, please visit the government website.
The amount that Supporting Artists are paid is decided by each production we work with. At Mad Dog 2020 Casting, we always work with a union to ensure industry-approved rates and due to this, we have a list of the most commonly used rates of pay on our website here. We deduct a 15% commission from each job as well as one annual book fee.
Film, TV, Commercials and more
We're worked on BAFTA and Academy Award-winning film and TV series that you're sure to have heard of and seen. From Fantastic Beasts to Sex Education and numerous TV adverts too, our Supporting Artists can be seen everywhere.
Have a look at our memorable moments blog to see what our Artists had to say about their time on set via Mad Dog 2020 Casting. We also share memorable moments from our Artists across our social media channels each week, so keep your eyes peeled.
What happens next?
Once you complete your registration form please bear in mind that you are not guaranteed to be accepted onto our books, but you will be added to our waiting list. We will then contact you if we feel we can match you with upcoming roles.
Head over to our Instagram page here and click the 'what happens next?' highlight, where you'll see a breakdown of what to expect after registering your interest with us. Don't forget to check out our guides below too:
Working with us: a step-by-step blog