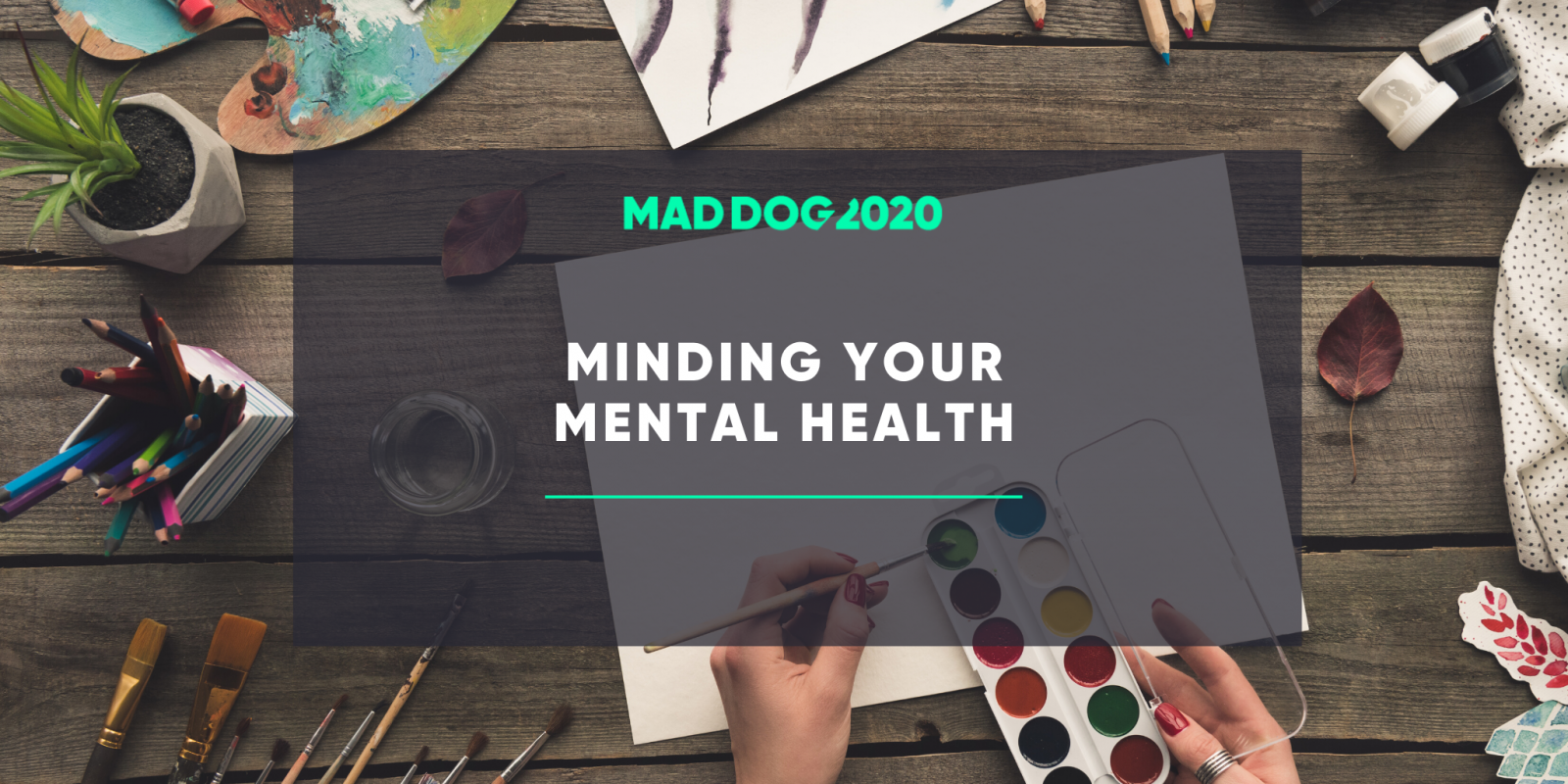 Each year in May, one week is dedicated to Mental Health Awareness.  This year it falls between the 18th – 24th May in the UK.  Promoted by the presence of green ribbons, the week exists to raise awareness of mental health problems and inspire individuals to identify and promote the message of good mental health for all.
Be Kind To Your Mind
We are firm believers of engaging in something creative to help not only improve, but also maintain good mental health.  Creativity supports brain function, allowing an individual to take time out of their busy lives to focus on themselves in a space of calm.  With this in mind, we are launching today's art competition.
The Mental Health Foundation has announced that this year's theme is kindness, so we would love our Supporting Artists to create a piece of artwork that reflects this theme.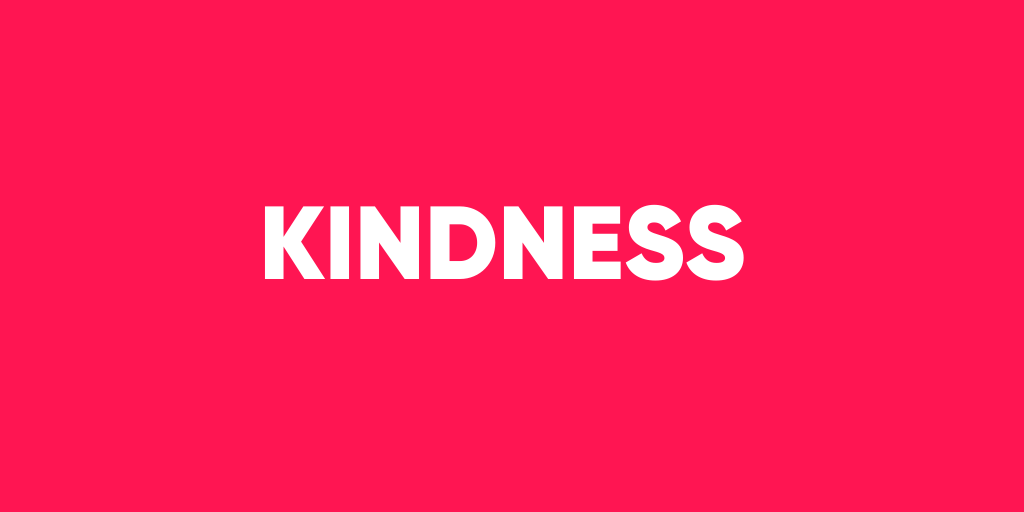 Your creation could be a drawing, painting, photograph, digital illustration or craft.  Our Artists are creative people and we want to challenge them to express their talent in a new way whilst on lock down.
Rules & Requirements
The competition runs from today, Friday 1st May until Wednesday 20th May.  The winning entry will receive a prize of a full day of FAA pay!  Winners will be announced via our Facebook page and contacted via email on Wednesday 20th May 2020.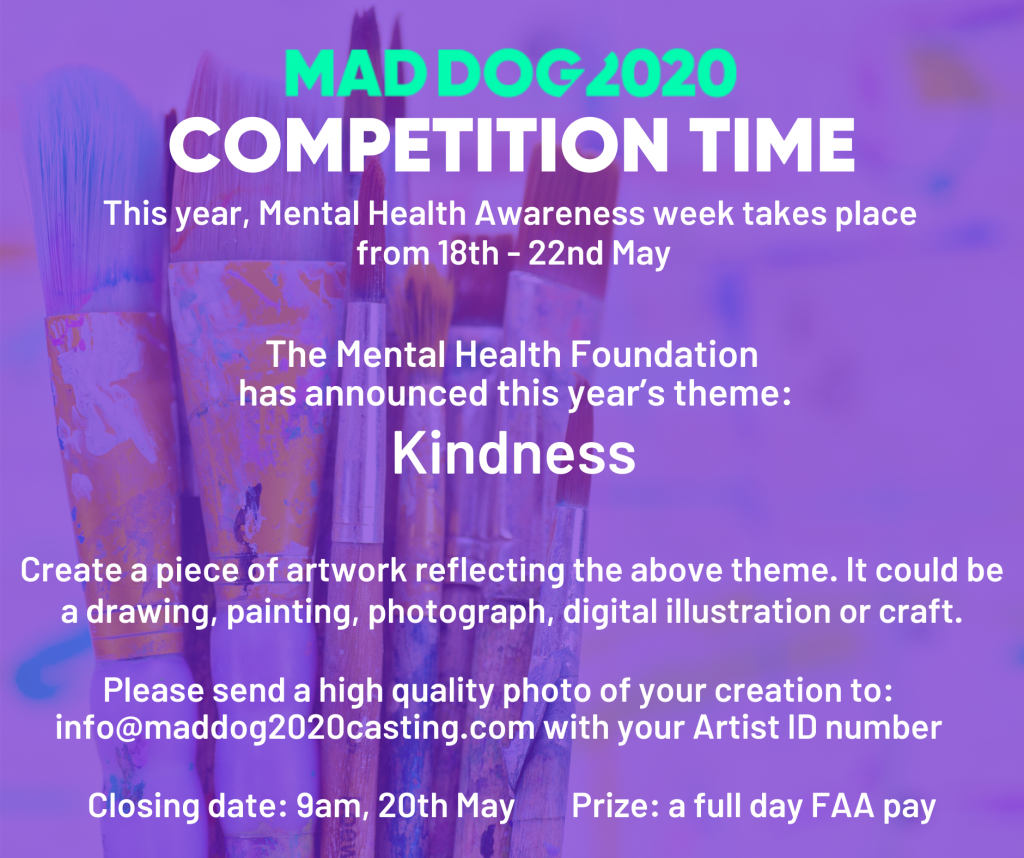 Creative Competitions
Indulging in something creative gives us the opportunity to express ourselves, which benefits our mental wellbeing and promotes happiness.  In April, we introduced our first competition for National Poetry month.  You can check out the first place poem on our Facebook page, titled In the Background, a poem from the perspective of a Supporting Artist.
Every Mind Matters
In 2019, Mad Dog 2020 Casting provided supporting Artists for the Every Mind Matters campaign, supported by the Duke and Duchess of Cambridge.  Check out our previous blog post about it here.
Every Mind Matters works in conjunction with the NHS, providing tips and guidance on how to manage your mental health and wellbeing as well as someone to talk to.  Accessing online resources like this during lockdown can be vital for some, who may be feeling lonely or require support during this time.
Mental Health resources
You can also access more Mental Health resources online:

Letting Creativity Flourish
Mad Dog 2020 are firm believers in letting creativity flourish.  Producing art has been likened to forms of meditation for some, and can be used to help reduce stress during tough times.  Trying something new may not only challenge you, but uncover a hidden talent or reignite an old hobby.
So what are you waiting for?  Don't forget to submit your artwork by 9am on Wednesday 20th May.