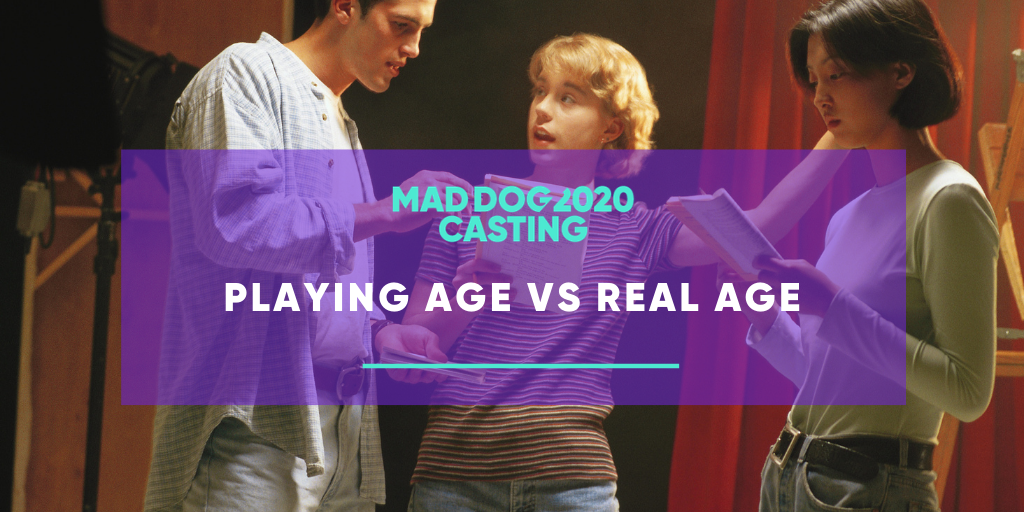 A person's playing age is a factor considered in casting for the likes of film, TV, commercials, theatre and more. The phrase playing age refers to an age or age range that an actor or artist can be believable as. However, their real age may differ from this, either years older or younger than the character being portrayed. Considering playing age as a factor in casting can help make a scene or character more authentic and believable in that role.
How to determine playing age
A person's playing age can come down to how old or young they look. Mostly, the decision will be made by the people casting the role they are in the running for, or they may already have a predetermined playing age range on their CV. An actor's appearance, they way they can carry themselves and of course the way they act all contribute to determining playing age.
Occasionally, productions opt for older actors, making it common for teen characters to be taken on by those In their 20s or 30s. Casting youthful looking actors in younger roles means that as productions complete over time, they are still able to pass believably as that age. Also drawing from more life and performance experience too, older actors can also appeal to older audiences, sometimes shifting and widening a demographic.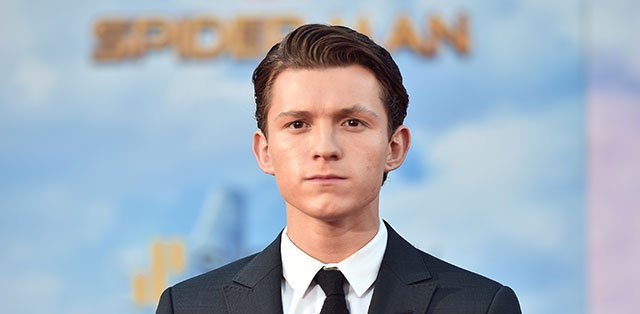 We have seen performers age both up and down to play roles in hit film and TV series without the need for make-up to achieve this. Actor Tom Holland began playing Spiderman at age 19 and is still taking on the teen superhero five years later, now aged 24. Occasionally productions might opt for older actors due to regulations and schooling rules regarding those of school age, meaning anyone under the age of 16 requires licensing and (in the UK) the need for a certain amount of schooling hours per week.
Ageing over time
Whether it's a production set over decades or a flashback in time, the actor before you contributes to believing a story if the casting is right.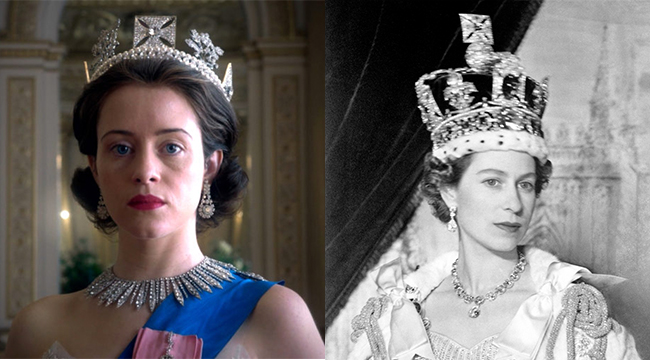 Claire Foy took on the role of The Crown's Princess and Queen when she was 32. Over two series, she portrayed the British Monarch as a teenager, 25-year-old, and 38-year-old Queen Elizabeth II.
Ncuti Gatwa plays teen student Eric in Netflix's Sex Education. Despite being 28 in real life, Gatwa is believable as teenager Eric thanks to his wardrobe, and youthful appearance.
Harry Potter's Shirley Henderson was 37 when she appeared as the famous Moaning Myrtle ghost in Harry potter and the Chamber of Secrets. The character is somewhere between the ages of 11 and 17 in the film series, but Henderson's petite frame and high-pitched voice aid in the authenticity of her casting.
Does Playing age apply to Supporting Artists?
At Mad Dog 2020 Casting, we work with productions that occasionally require Supporting Artists of certain age ranges. To meet a requirement such as this, we look at those on our books who fit the role requirements of the production and whose appearance matches the age ranges required. This means that we do occasionally consider playing age when the casting process begins. We are aware that many of our Artists have notably different playing ages from their real ages so when conducting the search across our books we always search far and wide when it comes to real age vs playing age.
Can you guess how old these actors were when they played their on screen characters?
Scroll down to reveal the answers.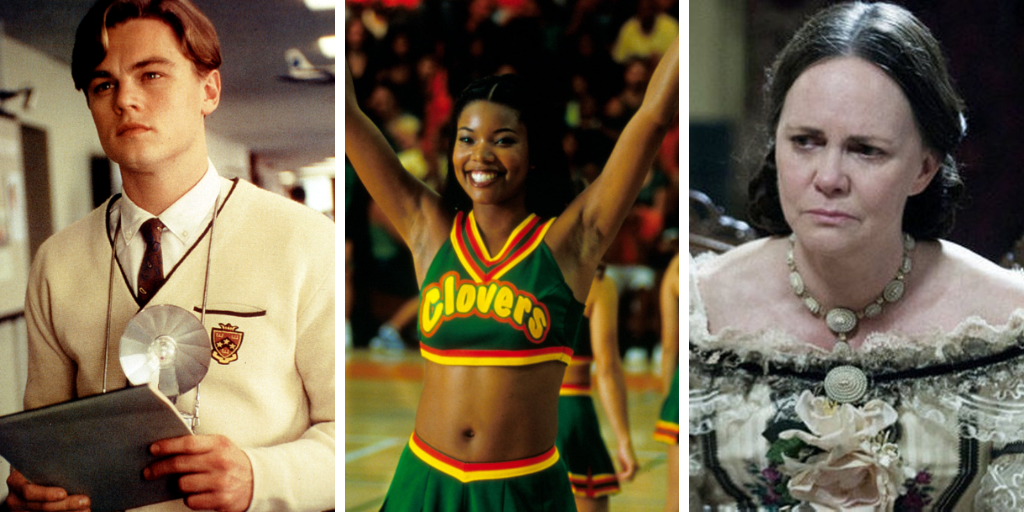 Answers:
Leonardo DiCaprio – was 28 when he played 16-year-old Frank Abagnale in the movie Catch Me If You Can.
Gabrielle Union – was 27 when she played a high school cheerleader in the movie Bring It On!
Sally Field – was 65 when she played the 45-year-old Maria Todd in Lincoln.