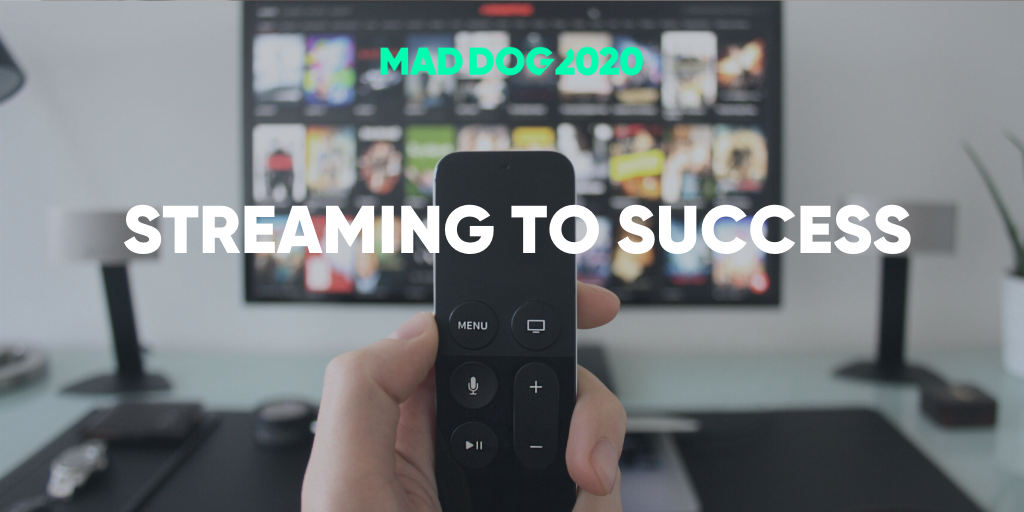 With many of us spending unprecedented amounts of time at home over the next few weeks, we know that everyone will be looking for ways to occupy their time. With this in mind, now is the perfect time to invest in new series to stream. More than 13 million UK homes now subscribe to one or more streaming services. Whether consumers opt for Netflix, Amazon Prime Video, Hulu or Apple TV +, the choice is endless. Next week, new platform Disney+ is set to launch in the UK, and we've been reminiscing about our favourites available to stream, featuring Mad Dog 2020 Artists.
Original Content 
Streaming giants like Netflix and Amazon Prime Video are creating their own original content, rivalling even the biggest TV broadcasters. From Amazon's Jack Ryan to Netflix's Sex Education, original content curated by these streaming services is having a huge impact on the film and TV industry.  This year, Netflix productions The Irishman and Marriage Story were nominated at this year's Academy Awards, a first for the streaming giant.
From documentaries to long-running series, reality shows and feature films, Netflix has paved the way. Rolling out more original titles than any of its competitors, this week, it's introducing The English Game.  An original drama created by Downton Abbey's Julian Fellowes, based on the class divide in the world of football. Set in the North of England in the early 1800s, it tells the tale of a fascinating, hard-hitting true story.
Mad Dog 2020 and Mainstream hits
We know many of you will be spending more time at home in the coming weeks and now is certainly the time to invest in a new series!  Mad Dog 2020 are proud to have provided background, walk on and featured Artists for some of today's most successful shows available to stream.  Here are our top pics of binge-worthy watches to keep you busy:
Sex Education – Series 1 and 2 available now on Netflix
The English Game – available now on Netflix
His Dark Materials – Series 1 available now on BBC iPlayer
Peaky Blinders – Series 1-5 available on BBC iPlayer and Netflix
Liar – Series 1 available on BritBox and ITV, and series 2 streaming weekly on ITV
Top Boy –Streaming now on Netflix
End of the F****** World – Series 1 and 2 streaming on Netflix
Jack Ryan – Series 1 streaming now on Amazon Prime Video
DEVS – available on Hulu
The Bay – Available on BritBox



Watch Parties
This week, Netflix announced that it would be making 'parties' available for its subscribers.  Those with a Netflix account can download the Netflix Chrome extension for their browser.  This enables users to stream content along with friends from multiple locations at the same time.  We think being able to enjoy watch parties with friends during periods of self-isolation is exactly what we all need!
Cultural Impact 
Streaming has changed the way we consume media – a service undoubtedly used every day by some, and weekly by most.  These platforms offer a variety of content, genres, languages and personalised recommendations for consumers.  Streaming apps on televisions and handheld devices mean consumers carry content with them at all times.  Being able to stop and start on the go, anywhere in the world fits into consumer lifestyles in 2020, cementing streaming as a popular way to consume content and diminish television ratings.  Many believe streaming benefits the environment too.  Instead of purchasing new products such as DVDs, streaming enables consumers to access and re-use content without negative impact on the environment.
The Future of streaming
In January 2020, Netflix announced figures of 167 million subscribers worldwide. Consumers gravitate to streaming services who rival the cost of expensive TV packages and fit in with busy lifestyles.  In a modern world when everything is available to consumers on-demand, streaming is superior.  From binge-watching to catching up on the commute to work, streaming services are cemented as the most accessible and popular way to consume content.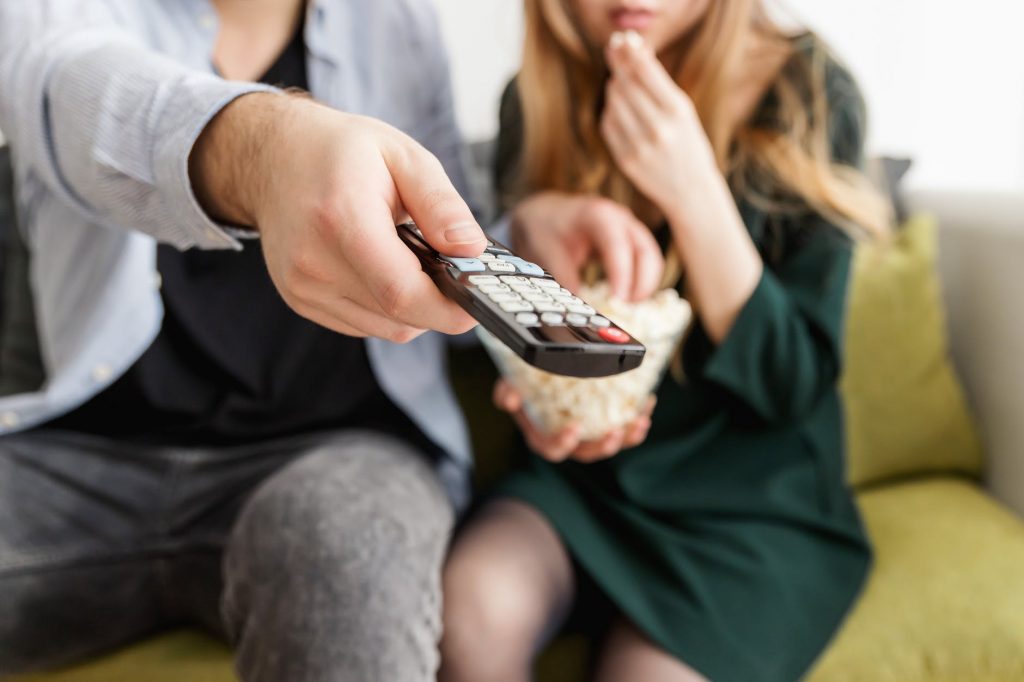 ___________________________________________________________________________________________
Catch new football drama The English Game, available to stream on Netflix from today!
Sources as follows: Source: BBC, Peaky Blinders (2013), Caryn Mandabach Productions, United Kingdom.  Channel 4, End of the F******World, (2017) Clerkenwell Films & Dominic Buchanan Productions, United Kingdom. Amazon Prime Video, Jack Ryan (2018), Genre Arts, Push, Boot. Platinum Dunes, Skydance Television, Paramount Television, Amazon Studios, United States of America.