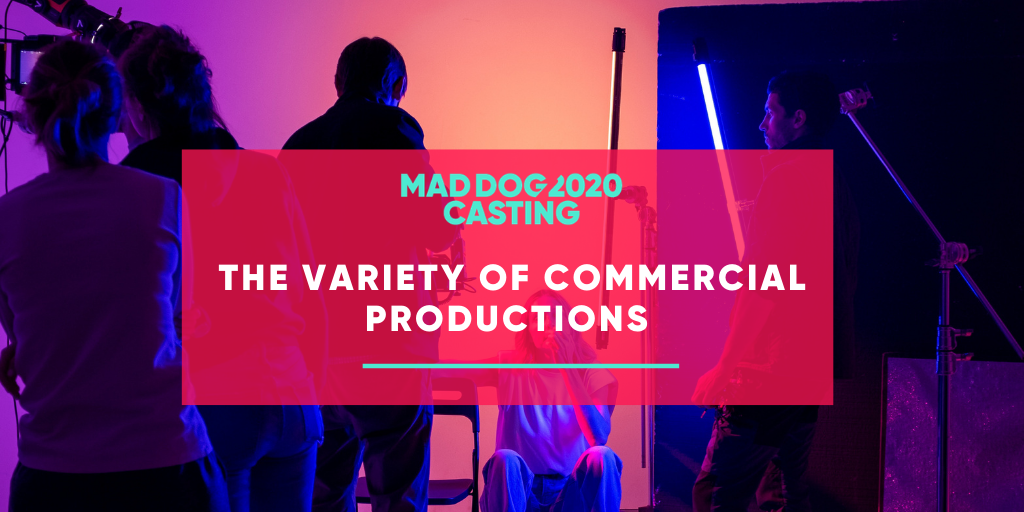 Commercials are a very busy sector of Mad Dog 2020 Casting and we work across a broad range of fast-paced, epic projects filmed all over the UK and beyond. You will spot our Supporting Artists in phone, fast food and fashion adverts, talent show idents, music videos and more – so come with us to discover the world of commercials at Mad Dog 2020 Casting.
What is a commercial?
A commercial refers to an aspect of the filming industry that relates usually to visual marketing content, entertainment, or information. Our Commercials Project Managers work across a variety of exciting projects, including but not limited to:
Music videos
TV adverts
TV idents
Internal training videos
Audience for live events
Photoshoots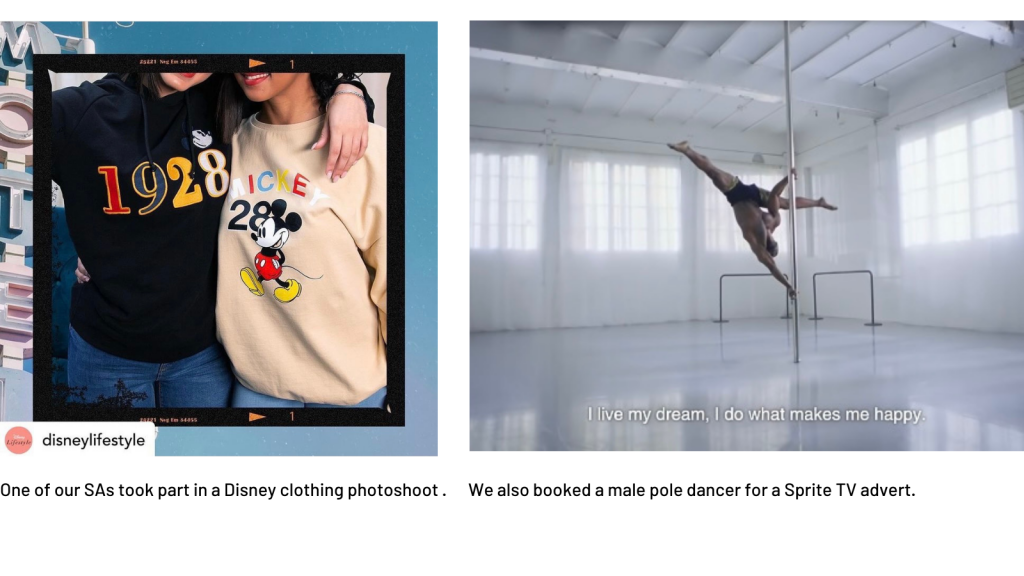 A Chat with a Commercials Project Manager
Based in our Cardiff office, Niyoni is no stranger to working on 30+ commercials at any one time. A typical day will see our Commercial PM sourcing Supporting Artists for background, walk-on, and featured roles, starring in the commercials sandwiching your favourite TV shows.
What is a commercial project?  
A commercial project is not just advertising for a product or service; it can include anything from internal training videos for workplaces, Government-funded national campaigns, and promotional footage for a range of TV shows.
How many commercials come through the door each week? 
The last time I counted I had worked on just over 500 commercials. Similar to trends in style and pop culture, there are also trends in Commercials. This week I am working with a variety of production companies and Casting Directors on 20 different projects so far.
What do commercial productions look for? 
Most projects are looking to reflect real-life in the best possible way as they are targeted at the everyday person, including you and me. For this reason, we are constantly looking for a wide range of ages, genders, ethnicities, and skillsets to fulfil different roles. It is not always necessary to have previous acting experience for a commercial, it all depends on the role.
How are commercials different to film and TV projects? ​
TV and Film projects typically span across a few months, whereas commercials start and finish within around a week. Commercials also tend to cast more walk on and featured roles, compared to large background numbers found in film and TV. My day to day tends to see me working on quite random briefs involving some very unusual scenarios.
Commercials Catalogue
Mad Dog 2020 Casting have recently sourced running Artists for the latest Royal Bloods music video, 'TV crew' for the Game of Talents promotional advert and much more. Check out some of our recent commercial productions featuring some of our superb Supporting Artists below.
---
To discuss your production's requirements and book Supporting Artists through Mad Dog 2020 Casting, visit our contact form here and a member of our team will be in touch to discuss your brief.