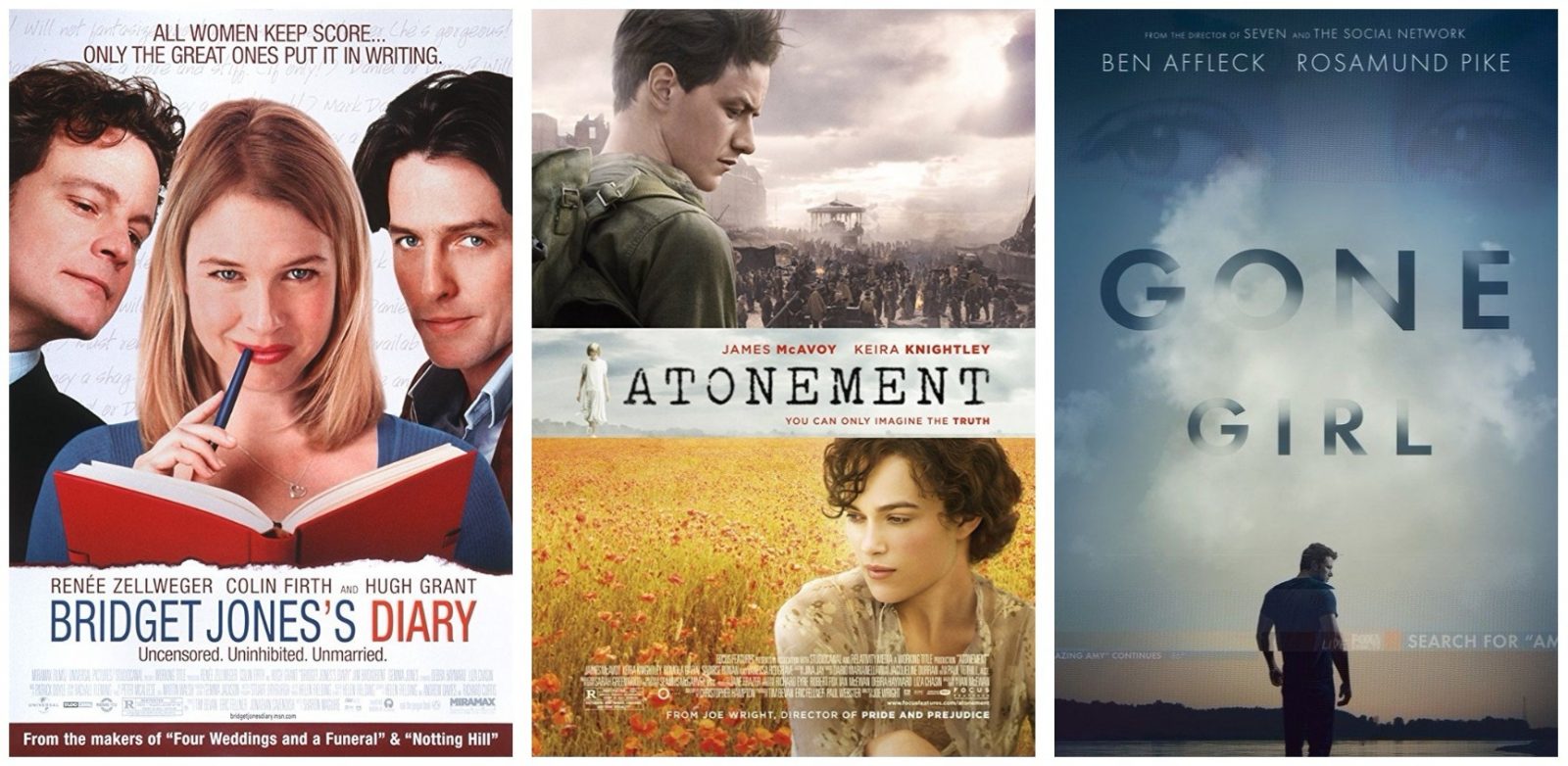 Adapting a book for screen can be a tricky task. Books have the magic of interpretation, meaning different things to different people, conjuring an imaginary world in their mind.
Film makers frequently have to sacrifice details of a story to avoid making a 6-hour long film, often much to the annoyance of the audience. In essence, you can't please everyone and its fair to say there are those that triumph and those that flop. We've put together a list of those that we loved on the screen and those that would have best stayed on the page.
Atonement
Best as: Book
The classic book hit screens in 2007 with a great British cast, including a young Saoirse Ronan, who earned her first Oscar nomination at just 12 years old, making her one of the youngest nominees ever. We decided the book took first place as it is a literary classic.
Harry Potter
Best as: BOTH
The magic of Harry Potter spans 7 books and 8 films, so we weren't able to select just 1. It was such a tough call between the two mediums, we couldn't pick! There aren't many kids stories that get adults as excited as kids when it comes to reading or watching them (for the 10th time!)
Devil Wears Prada
Best as: Film
Need we say any more than 'Meryl Streep'??
Room
Best as: Film
The 2015 film introduced Jacob Trembley as a talented young actor and earned the previously, fairly unknown Brie Larson an Academy Award for Best Actress. The author also wrote the screenplay so the film honored the book nicely which for us, gave the film the edge.
One Flew Over the Cuckoo's Nest
Best as: Film
Often hailed as one of the best films of all time, we couldn't agree more. Jack Nicholson's performance is hauntingly fantastic, and it is a film we return to again and again.
Trivia Fact: A lot of the extras were genuine psychiatric patients.
The Great Gatsby
Best as: Book
With the many screen adaptations of the story, we focused on Baz Luhrman's remake of the classic. Though a visual feast, strong cast and a vibrant soundtrack bolstered it, ultimately, we agreed the film is not as much of a classic as the book.
Eat Pray Love
Best as: Film
The film will make you want to pack up your life and head on holiday (which may not be such a plus!), fantastic locations and the wonderful Julia Roberts steal this for the film and are great inspiration for planning your next holiday.
Gone Girl
Best as: Film
Though the characters are equally despicable in both film and book, a stellar performance from Rosamund Pike makes this tense and twisted story a great watch.
Hidden Figures
Best as: Film
We give the film the victory here as it covers such an important part of history, the film gave the story the exposure it deserves. Plus the soundtrack by Pharrell is so 'boppy', we defy you not to at least tap your foot along to it (if not jump around clapping and whooping.)
Bridget Jones' Diary
Best as: Film
Adapted by the King of rom coms (Richard Curtis), and a featuring a brilliantly British cast (Renee Zellweger's RP accent is raaaather convincing) this is a film we return to again and again. It is truly feel good and has pretty much become a popular culture reference for people seen buying red wine and (perhaps too much) chocolate on a Friday night or wonderfully bad Christmas jumpers (see Colin Firth).