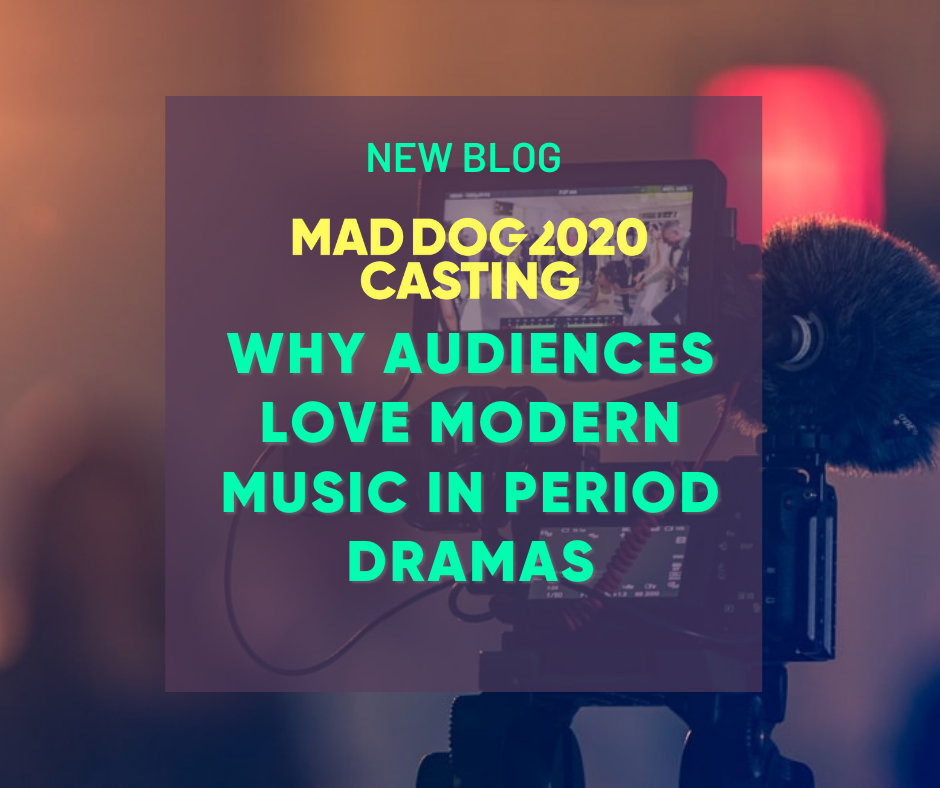 Did it all start with A Knight's Tale in 2001 or did musical Moulin Rouge! pave the way for modern music being intertwined into the period drama? This unexpected alliance is one that simply keeps on giving and gets better with every new film and TV release that adapts the perfect match. So why do audiences love modern music in period dramas?
Does sound contribute to authenticity or entertainment?
When it comes to film and TV, soundtracks used to be artefacts of their eras, just as iconic as the films. 70s classics like Saturday Night Fever and Pretty in Pink had the music to match when they hit the big screen, but nowadays film and TV is taking a turn, thinking outside the box with musical offerings. After all, film is so much more than the visual, music really can make a scene.
Spinning a soundtrack into something unexpected can benefit a production, gaining its own following and revenue. My Heart Will Go On helped the Titanic soundtrack become the best-selling album of 1998, and the song is infamously synonymous with the film. This has been seen in more recent Hollywood hits too, such as with Guardians of the Galaxy, opting for music not of its time, but throwback hits from decades past.
Peaky Blinders stormed onto TV screens in 2012 using rock and alternative music to set the scene of 1920's Birmingham. With musical works from the likes of David Bowie and Arctic Monkeys, the music that accompanies the show makes the soundtrack feel authentic to the story, characters and time period – even though it's not. The heavy base, rock and roll soundtrack is now a staple which somehow feels organic to 1920's Birmingham gangsters simply because audiences are used to it fitting the attitude of its characters, their actions and famous slo-mo walk.
Variations of modern music in period dramas
Netflix hit Bridgerton took on an entirely new direction with its string soundtrack, unusual to TV dramas of its kind. The soundtrack includes instrumental covers of current songs by Ariana Grande, Billie Eilish and Taylor Swift embedded into scenes. As audiences watch orchestras playing these new versions inside ballrooms and parties, the musical masterpieces not only become soundtracks to the show but live in the scenes among the characters adding to a modern edge. The familiar melodies may take some time to sink in, but once you pick up on one, it becomes a game of guessing each time the music plays.
With an aesthetic similar to Pride & Prejudice, but encompassing a modern edge, the soundtrack fits perfectly with its period-appropriate covers. The adapted music helps to unveil the series as non-traditionalist with its modern musical choices, a reminder that the audience is watching a Regency story supported by modern sentiments.
Why do audiences love modern music?
Audiences love nostalgia, whether it's from decades ago or even last week. We associate music with so many emotions and experiences in our lives that whether we're watching a classic film from the 1950s or rewatching our favourite series from last year, the soundtrack takes us to a happy place. Modern music in a period drama is no longer a shock to audiences but one they love to experience.