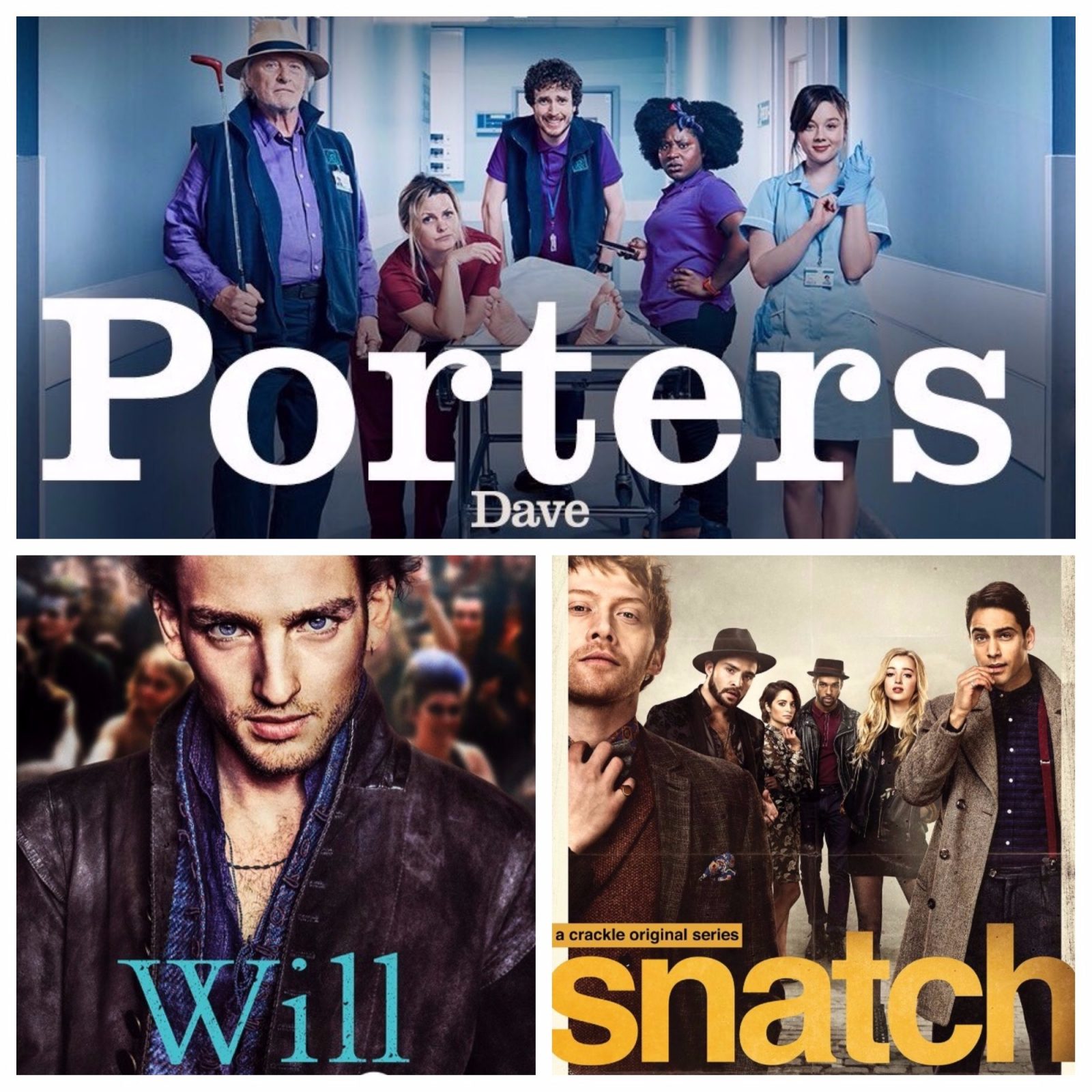 What a year 2017 has been! Globally, it has been a political, social and cultural rollercoaster. A royal engagement, the first female directed super hero movie smashed box office records and pandas are no longer endangered!
Here at Mad Dog, we've had a record year with an exciting array of projects from all mediums and been able to watch the releases of past projects featuring wonderful Mad Dog faces. We launched our new Mad Dog Extras app on iOS and Android to great success, optimizing our service for our thousands of artists. We said goodbye to some Mad Dog staff members and welcomed new ones, alongside officially opening our Manchester Office in Media City, Salford.
From casting naked politicians to circus performers, there is never a dull moment and it has been a delight to offer such opportunities to Mad Dog artists. We've accumulated some of our artists favorite moments on set in 2017 below, highlighting some great opportunities and experiences:
Gino – I was lucky enough to be cast as Aristide in the feature film Crooked House. Thank you Mad Dog Casting.
Warren – Wearing a corgi mask, then getting shot to death and bleeding profusely on a table full of shotguns was my highlight. Snatch was a great shoot. Tad cold but great nonetheless!
Jonathon – Thanks for 6 months on Mary Poppins Returns. 
Svend  – Getting to Say Something and interacting with actor Billy Magnussen on a Disney film set in Surrey was phenomenal. The cast and crew were awesome; I got to know so many cool people and felt the forming, storming, norming of extra ordinary team work and after breaking up the band I was genuinely mourning. Very grateful for the opportunities!
Thanks Mad Dog Casting Crew!
Maggie – Really enjoyed the Very. com advert. Great SA's, great food. Read the autocue and did a stand-in.
Stephanie – Getting a featured role in 'Farming' which was a really challenging and exhausting shoot but the scene is going to look amazing and got to work with Adewale Akinnuoye-Agbaje! Such a brilliant opportunity! And also my featured role in 'Snatch' that came out this year, thank you so much Mad Dog you've been great!
Ross – You've got me some great work this year Mad Dog. Thank you for that. Best experience for me was payoff for travelling much further than I would normally for War on Drugs where I got to run through the jungle and fire off an M16 rifle!
Carol – Another fabulous year of experiences & magical moments thanks to Mad Dog Casting.
Loved every minute of every job & met some wonderful people.
Walk like a Panther was one of the most fun productions I've worked on in years.
In my view best & most professional agency in the business by a mile. Keep up the good work!
Karl – Loved the 6 days I got to work on Victoria……great crew and great locations! Hope they commission another series and I get a chance to work on it again! Good couple of days on The A word filming in the lakes as well! Thanks MD!
Jonathan – As in previous years, I have been so very lucky this year to have had many wonderful experiences on set through Mad Dog – from a 500-strong sing-a-long to classic Beatles and David Bowie tracks on "Darkest Hour", to the intense excitement of a 'hospital scene' in "Peaky Blinders" to a memorable 'named character' walk-on in "Cold Feet". So, thank you Mad Dog for a cracking 2017.
Louisa – I really like that you always have such varied roles – I've had a couple of auditions that I got the job and even a fun Viral Video for Canada day where I had to do a moose impression and leap frog a stranger and it was viewed by 200,000 + people live! Thanks Mad Dog Casting!
Christian – Thanks Mad Dog, my first year with you and got a variety of film, tv and adverts. Highlight for me was a week on Silent Witness featured as a Secret Service Agent. Looking forward to 2018 with you.
Joanne – Honestly my best year with you! So much more approachable too with scheduling issues, and the caliber of work has gone from predominantly SA to featured and speaking roles! Even huge commercials my acting agents haven't gotten me seen for! Not that I've booked them all mind, but I've literally been singing your praises to all and sundry! So, thankyou for every opportunity, and your kind words when having to release me. Can't wait for what's next.
Thank you to everyone who has worked with us in 2017, from productions, to those that have worked with us on regional registrations and street casting and of course, to all of our artists.
Seasons Greetings and we look forward to a busy and exciting 2018.
Mad Dog 2020 Team