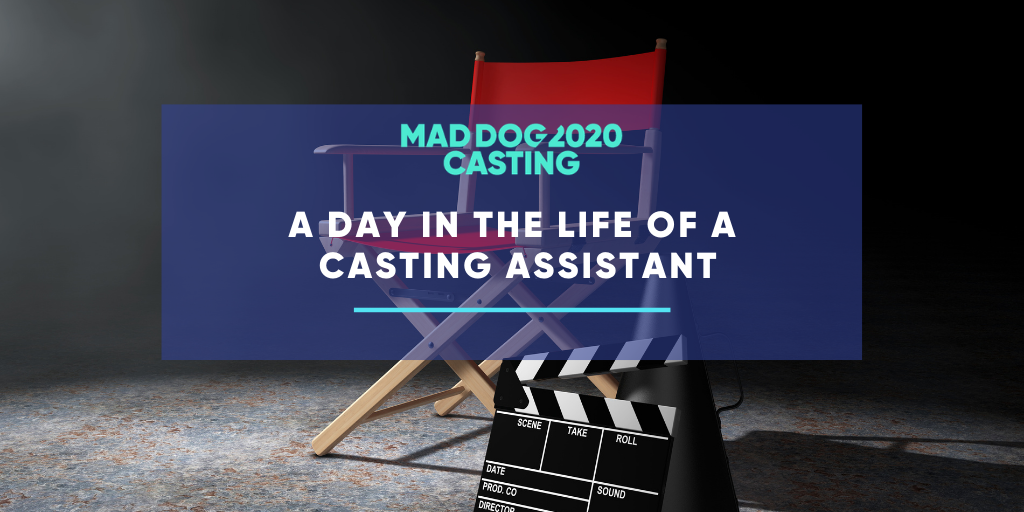 Our Casting Assistants will search through our books, working to production's brief to handpick those who meet the necessary requirements. We are meticulous in our casting, we don't do 'blanket casting' and we ensure that our look books are always filled with SA's with excellent availability and the right look for a production. Having a team of ready to jump on any new challenge means that we can work to strict deadlines and send the best possible options to ADs and Casting Directors in the quickest possible turnaround.
Get to know our Casting Assistants
Who are they?
Our Casting Assistants are made up of a trio of talent with an eye for matching the right Supporting Artist with the right role. Our team comprises of Abi, AJ and MaryFrances who have all worked across household name productions such as Sex Education, Eastenders and Peaky Blinders.

What do they do?
A Casting Assistant needs to have the right eye, to know who fits a certain role and why. This is a talent not everybody has, but all of our CA's are coincidentally trained actors and have an excellent understanding of character. They're speedy at the job they do, hand selecting each person who matches upcoming roles to be considered by a production.
Why are they needed?
Gathering the right faces to fit production's specific requirements, determining Artist's availability and organising fittings, tests and self-tapes is no easy task. Our CA's are the first people to jump on a job after our Project Managers, pulling together options for production's consideration.
Q&A time
What does an average day look like for you?
Abi: It varies every day! I usually assist our Senior Project Manager, Hattie, and do whatever is needed. This could be putting together casting selects for a new brief, creating look books for clients, booking artists onto jobs, speaking to artists directly and more.
AJ: I may be working on a TV project in the morning, then a couple of commercials in the afternoon, every day is always so varied and exciting.
MaryFrances: I pull together casting options, read briefs, send out enquiries, book Artists when the AD selects them and speak to our SA's for a variety of reasons. I typically work with our Northern and Scottish productions and Project Managers.
What do you look for when selecting faces?
Abi: Briefs are so specific so it's always about looking for the best match. When casting period productions, I look for natural, un-dyed hair – nothing too modern. Commercials are completely different because we sometimes receive model-type looks in a brief. I may have to look for punks, unusual hairstyles or unique characters. Artists need to know that you should always be yourself and not try and fit into any certain 'group'.
AJ: As every job is different there is no set way or rule to find our Artists. We always stick to the role requirements set by production and look for those who match the necessities. Its really important Artists keep all their information up to date for the best chance of being put forward.
MaryFrances: Having been on the other side of the curtain as an actor, I have an idea of what productions look for in the talent that comes before them. Different photos on an Artist's profile can change your casting type or character, so I like to try and remember this when selecting faces for different roles.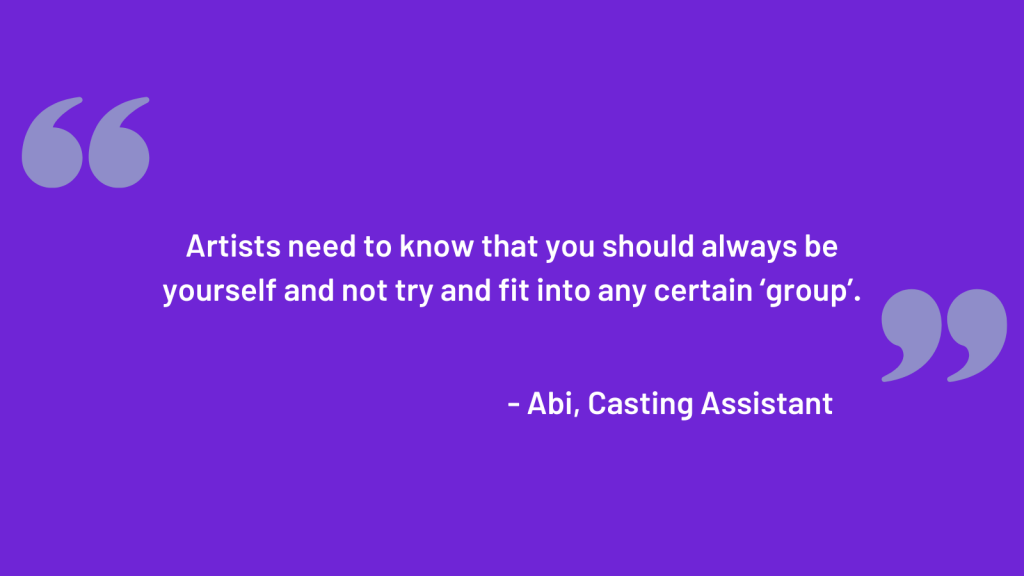 What do you enjoy about being a Casting Assistant?
Abi: I trained and worked as an actor professionally for several years so it's very interesting seeing it all from this side. The work that goes into every tiny detail of a production is so commendable and it's definitely given me a greater understanding and respect for other roles in the industry. I love watching a TV series and being proud to see lots of our Artists pop up, knowing that we were a part of this amazing result.
AJ: I love how every day is new and exciting, seeing people on screen that you have selected and put forward to production is amazing.
MaryFrances: I love reading a new brief, and then selecting from scratch the faces I think are most suitable for each individual role, making sure the client is going to get the most quality looking SA's for the job. I love the different challenges of casting for urban modern-day or a heavy period drama where the look and feel of the production will be completely different.
Which productions have you worked on so far?
Abi: Some of the productions I've worked on are Sex Education, Brave New World and Britannia which have all been huge projects spanning over several months. I've also been involved in casting for a Noel Gallagher music video, McDonald's, KFC and Guinness adverts too.
AJ: I've worked on Eastenders, Cobra, Doctor Who, A Gift from Bob, I Hate Suzie and an upcoming Disney film that we can't discuss yet. I've also helped source body doubles for Joe Cole and Tom Hardy to name a few.
MaryFrances: Where do I begin? Outlander, Peaky Blinders, It's A Sin, Guilt, Tin Star and many more. One of the most memorable productions I worked on was the Scottish drama The Nest set in my hometown of Glasgow. We saw it from start to finish, which was incredible.
Choose Mad Dog 2020 Casting
We have an experienced team working across some of the biggest and best productions that you'll see emerging on screens over the next few months and years. Our Casting Assistants work across several productions at any one time, aiding our Project Managers in sourcing and booking any quantity of high-quality Artists for filming.
Choose Mad Dog 2020 Casting for all of your Supporting Artist, stand-in and body double needs, whatever the production.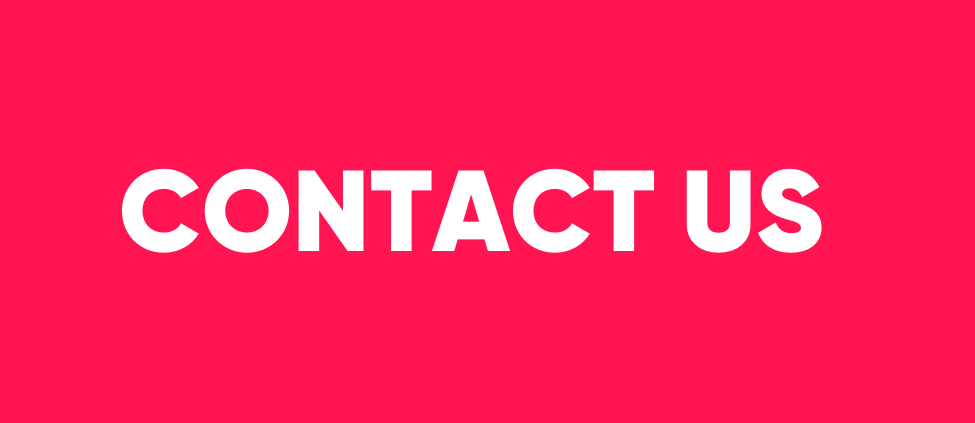 Enjoying the blog? Check out more of our weekly blogs posts and Why Assistant Directors turn to Mad Dog 2020 Casting now.