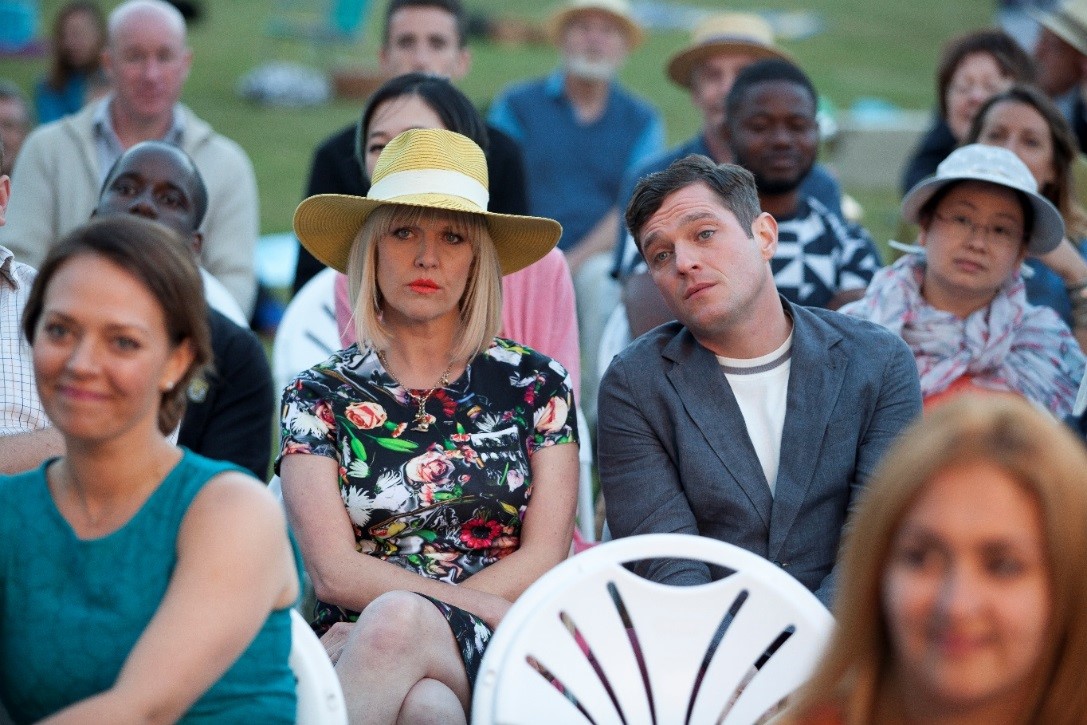 In the lead up to the airing of the first episode of SKY1's comedy series Agatha Raisin we chatted to Rachel Husband, a regular Villager on the show, to ask……
What's it really like to be a Regular Supporting Artist on a 6 month shoot?
The Highs….
* You become part of the 'team' – lots of the crew start to know you by name and you really do feel you're part of something. I certainly felt this on Agatha Raisin last year, and as clichéd as it sounds, it all becomes one big family of Supporting Artists in the end.
* Once you've brought your dog on set, everyone comes up to you to say hello to him (even the producer).   In fact, he gets more attention than me …… Err, what?  I'm blonde, that shouldn't happen!!   Even Ashley Jensen asked how my dog was when I arrived on set without him.
* It's a great way to network in general.  SA's cover a wide genre of skillsets, and you never know when you might need that person's advice or help later.  Of course if you're interested in doing more work in TV and film, then it's also a great way to learn about production etiquette, though don't expect to be 'discovered'.
* I've made some great new friends as a result of it, people that I wouldn't have met otherwise.  The camaraderie is brilliant. Some of them are definitely now 'besties' for life!
And an unexpected low….
Wearing the same clothes!  Yes those continuity jobs where you have 2 or 3 consecutive days and you're in the same clothes (well not underwear obviously) but … I hate putting on yesterday's top or dress!! And as much as you'd like to, sometimes it's just not practical to get something washed and dried in time for an early start the next day, so Febreze is your friend!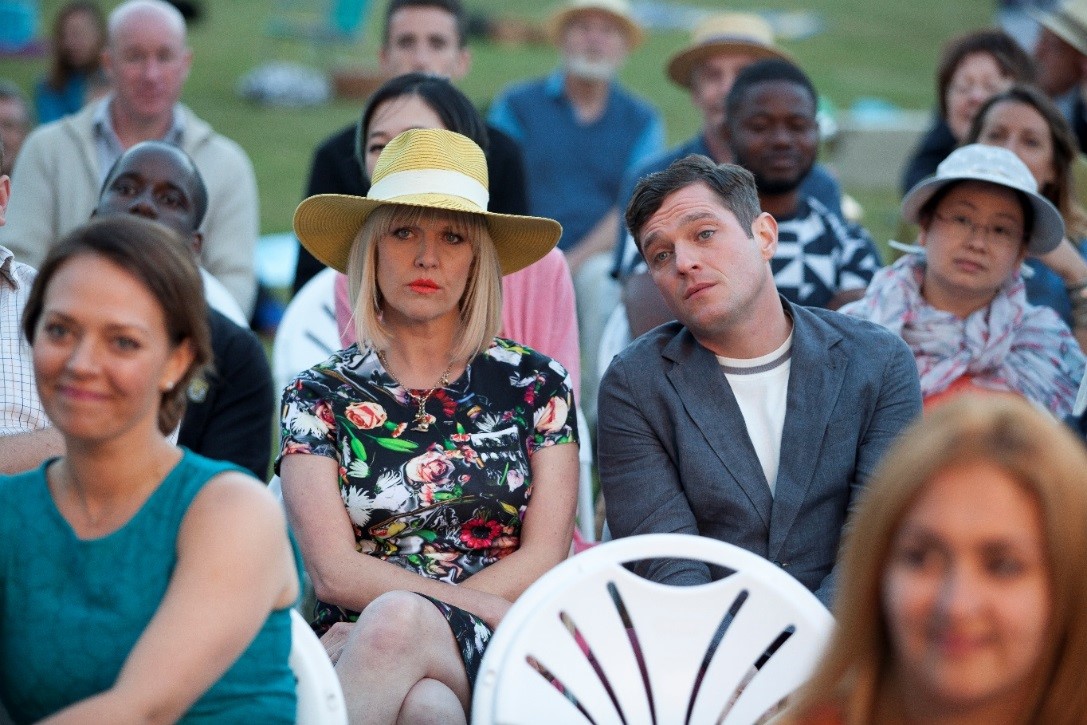 Agatha Raisin airs on SKY1 on Tuesday 7th June. Mad Dog 2020 was the sole supplier of Supporting Artists for this series and we can't wait to see our artists in action alongside Ashley Jensen in this modern-day caper.