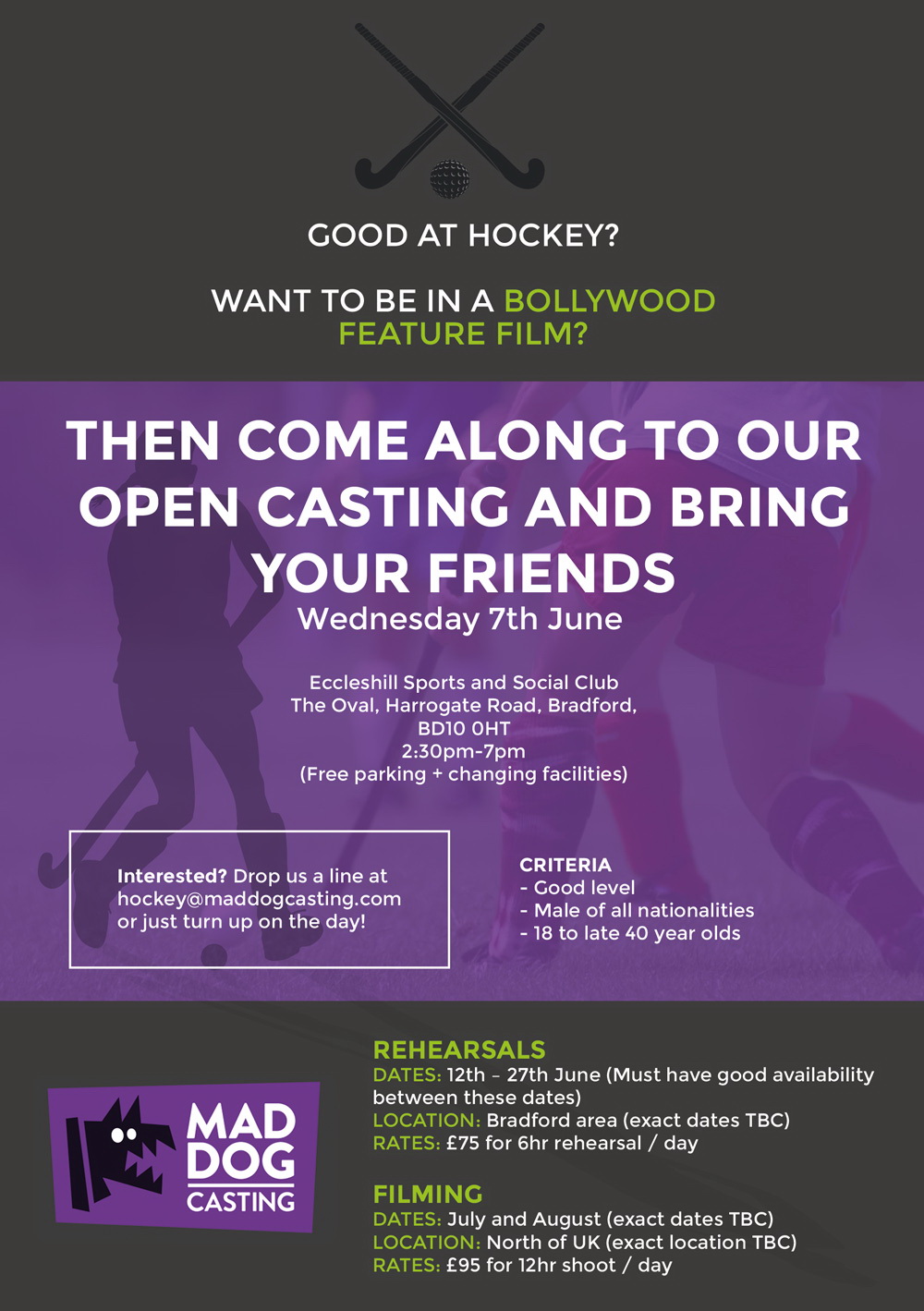 Mad Dog 2020 are looking for talented male hockey players to be film extras for an up and coming film. We are looking for people to represent a range of nationalities and ethnic looks including Indian/ Asian. We are looking for people who look between the ages of 16 and 22 years old.
Being a film extra is a great experience, it requires patience as there is often lots of waiting around, discretion and the ability to follow direction. It is paid work and it can give people interested in a career in media and film a great insight into what it is like to be on set.
If you are interested in being a film extra please set up a profile with Mad Dog 2020 here, once you have a profile please email hockey@maddogcasting.com with your Mad Dog 2020 artist ID.