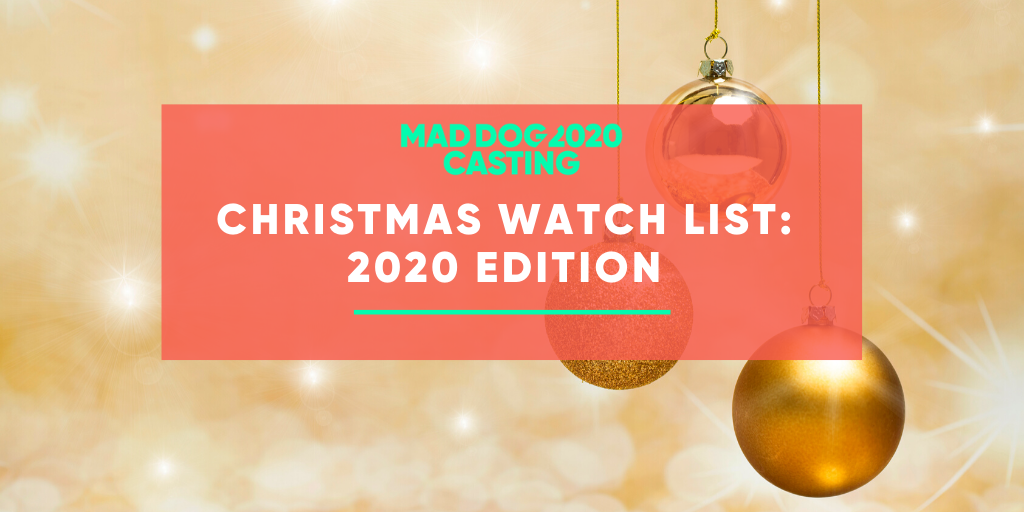 With talk that there 'may not be much to watch' this festive season, Mad Dog 2020 Casting is coming to the rescue! Most productions film months and sometimes years in advance. So, we are here to guide you through the top picks to add to your Christmas watchlist this December.
What's on TV
Tin Star Liverpool
For viewers who don't want to embark on purely festive content right now, Tin Star Liverpool is the one to watch. Determined to finally find freedom, the third and final series sees Jack, Anna and Angela return home to Liverpool to face the demons they ran from 20 years ago. This epic thriller will certainly take you on a ride and keep you on the edge of your seat.
Catch all episodes on Sky on Demand right now.
Roald and Beatrix
Grab your blankets, light those candles, and settle down with a cup of festive cocoa. This enchanting tale is one for all the family this Christmas Eve.  Roald and Beatrix tells the incredible true story of the meeting between six-year-old Roald Dahl and his idol Beatrix Potter. The 90-minute special depicts young Roald embarking on an adventure in search of his literary hero, who is seemingly at the end of her career and lacking motivation. The drama was filmed at Bad Wolf studios in Cardiff this September and features a host of our Artists including 1920's women and a Station Master. If you're seeking a feel-good drama this Christmas, it's one to watch.
Roald & Beatrix: The Tail of the Curious Mouse airs on Sky One and NOW TV on Christmas Eve at 8:15 pm.
Black Narcissus
An adaptation of the dark, classic novel, the three-part drama stars Gemma Arterton in the leading role of Sister Clodagh. The story has famously been adapted before, in a 1947 movie which took home two Academy Awards. Revolving around forbidden love in a Nepal nunnery, fans of the film can expect a modern twist on the adaptation, as well as scenes from the novel that were deemed too scandalous for the original film.
Black Narcissus airs on BBC One, for three consecutive nights, starting Sunday 27th December at 9pm.
Streaming
The Midnight Sky
Actor-Director George Clooney will be back this Christmas with his brand-new feature, The Midnight Sky. Clooney plays a scientist who must protect a young child as they cross the Arctic to send an important message to astronauts in space. Mad Dog 2020 Casting provided body doubles and stand-ins for this epic thrilling adventure and it's already generating Oscar buzz for 2021. Check it out!
The Midnight Sky is available to stream on Netflix from 23rd December.
Films we're re-watching right now
Last Christmas
This entertaining festive flick is based on the WHAM! hit, Last Christmas. It has the air of a classic rom-com with a heartfelt message. It's the perfect film to get into if you're looking to feel festive this December. Created by Emma Thompson, the story follows aspiring singer Kate in a dead-end job who then meets a mysterious man who brings out the best in her.
Showing on Sky Movies 11th and 13th December and available to stream on Hulu.
The Gentleman
Throwing it back to this time last year, we were getting excited for the global release of The Gentleman. Featuring an all-star cast and a host of our SA's this action-packed comedy-drama will provide ideal entertainment in the form of a classic Guy Ritchie gangster film.
Stream The Gentleman on Amazon Prime Video.
The Holiday
A modern-classic in our books, The Holiday is a must-watch re-watch every festive period! Two women fed up with their romantic failures meet online, switch houses for two weeks and escape their problems for the Christmas season. Will either of them meet Prince Charming? If you're seeking a festive film, The Holiday is exactly what you'd expect from a classic romantic comedy. It's hard to believe this charming film is now 14 years old!
Check out The Holiday on Netflix.