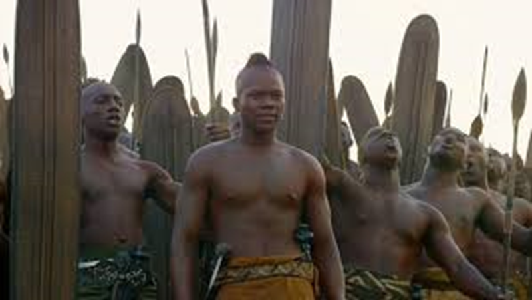 In the extras casting industry, like many other media sectors, diversity has become a hot topic of conversation, and Mad Dog 2020 are looking for people with ethnic looks around the UK.
Much has been written about the need for increased diversity across film, television and commercials, and extras casting agencies are being asked to ensure that quotas are representative of the areas that the productions are set in. Mad Dog 2020 are also working on TV dramas which are set in other parts of the world requiring a high number of people who are or can look like, a variety of nationalities from Latin America, Indian, Chinese, Arabic to Afro Caribbean. Mad Dog 2020 is keen to work with people with ethnic looks and from ethnic backgrounds in Scotland and Wales and the North East, North West of England and East of England.
Working hard to keep up with the needs of the UK's booming film and TV production industry extras need to be available to represent all ethnicities. Global film production needs to source extras from all over the world to appear in the latest Hollywood blockbusters, as well as represent modern Britain. Historic dramas are also increasingly asking for people from a range of ethnic backgrounds.
But while on-screen diversity is slowly growing, there is still a way to go, but it does provide opportunities for people who are flexible with their schedules and there is a need for more people with an ethnic look outside of London to become extras.
Here at Mad Dog 2020, we work closely with production companies to make certain that the faces that we see on our television screens, in the latest films and on commercials represent the modern Britain that we live in today. We also provide African Tribes, Russian Choirs, Caribbean Pirates, 1920's New Yorkers, often in large numbers, and whatever the next brief requires. Recent productions we have worked on include Fantastic Beasts, the Legend of Tarzan, Cold Feet, and up and coming TV series Snatch, and Will see the trailer here.
People interested in being an extra should be reliable, being on time for a shoot is essential, as well as able to be flexible with their time as shoots can change at short notice. No experience is necessary but extras need to be able to take direction. All work is paid, and the best thing about being an extra is some of the highly unusual shoots people find themselves in, the on set catering and meeting new and interesting fellow extras. Hours can be long and shoots often start early so people need to be prepared for early mornings, extras also need to be discrete as most productions have to be kept secret until they are on air. To apply for Mad Dog 2020  click here.