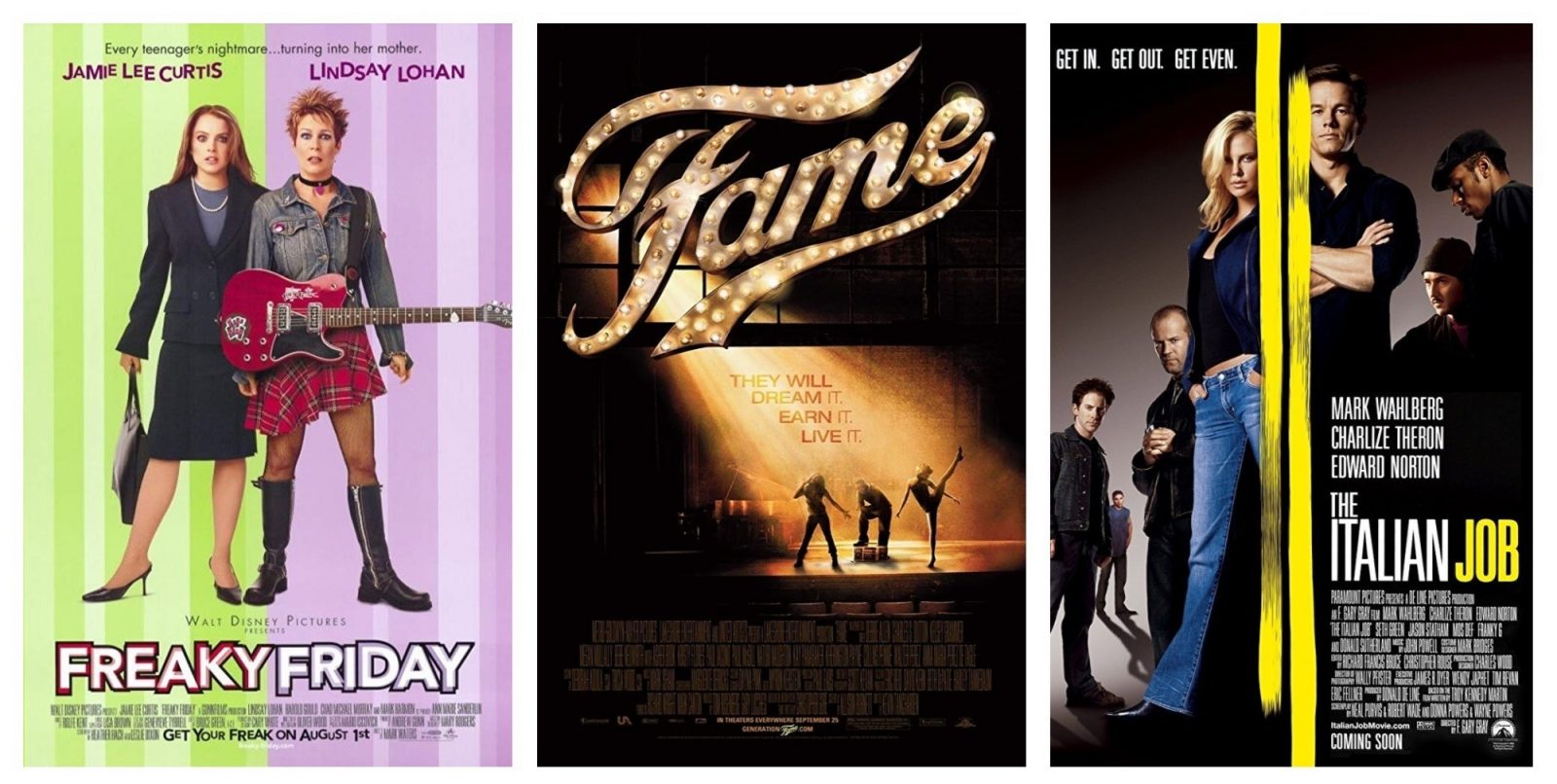 Hats off to the film maker that takes on a remake/reboot/revamp. To go extreme on the path less travelled or to honour the previous version, either way, you can't please everyone! We've taken a look at some of the best and worst remakes to grace the screen, from old classics made anew to flogging a franchise to film death, read our run down here:
The Italian Job
34 years after the original was released, Producer, Donald De Line brought the Italian Job remake to life in 2003 to box office success. The second film loosely follows the original storyline of betrayal with a modern update on the classic vehicles and change of locations (swap Turin for Los Angeles.) In a scene of the remake, Sir Michael Caine can be seen on a large screen television in a clip from the original The Italian Job (1969). According to IMDb.com, the 2003 Screenwriters (Donna Powers and Wayne Powers) hadn't seen the original before agreeing to write the script for the remake. They subsequently only watched it once because they didn't want to copy the movie but wanted to make their own, albeit inspired by the original one.
MD2020 Remake Verdict: 3*
Freaky Friday
For the 2003 remake (yes that does seem to be the year for it!) of the Disney film, Producer, Andrew Gunn had hoped that Jodie Foster, who originally played the daughter in the 1976 film, would play the role of the mother in the remake but she declined. Same concept, different era. The 70s housewife is replaced by a working mum and we dig it.
MD2020 Remake Verdict: 4*
Charlie and the Chocolate Factory
Always one to make things his own, Tim Burton's 2005 remake (and re-titled) of the Roald Dahl favourite was always going to be an individual take on the original. Ironically, the actor cast as Willy Wonka, Johnny Depp was in fact allergic to chocolate as a child. The screenwriter of the remake, John August, had not seen the 1971 original until finishing his script and was surprised how dark the film was for a family audience. For that classic wacky Tim Burton effect, we think the remake was a fresh update for the beloved story.
MD2020 Remake Verdict: 3*
Fame
The iconic 80s film gave us the generation of leg warmers and neon lycra whereas the 2009 remake just gave us a film best forgotten. The original was the first film ever to have two songs nominated in the Best Song category at the Oscars – quite the history maker, where as the remake gets a painful 24% rating on rottentomates.com…not quite Academy Award stuff.  Tom Cruise, Patrick Swayze, Madonna and Michelle Pfeiffer reportedly all auditioned for the 80s film where as the cast for the remake are very much of the High School Musical generation.
MD2020 Remake Verdict: 1*