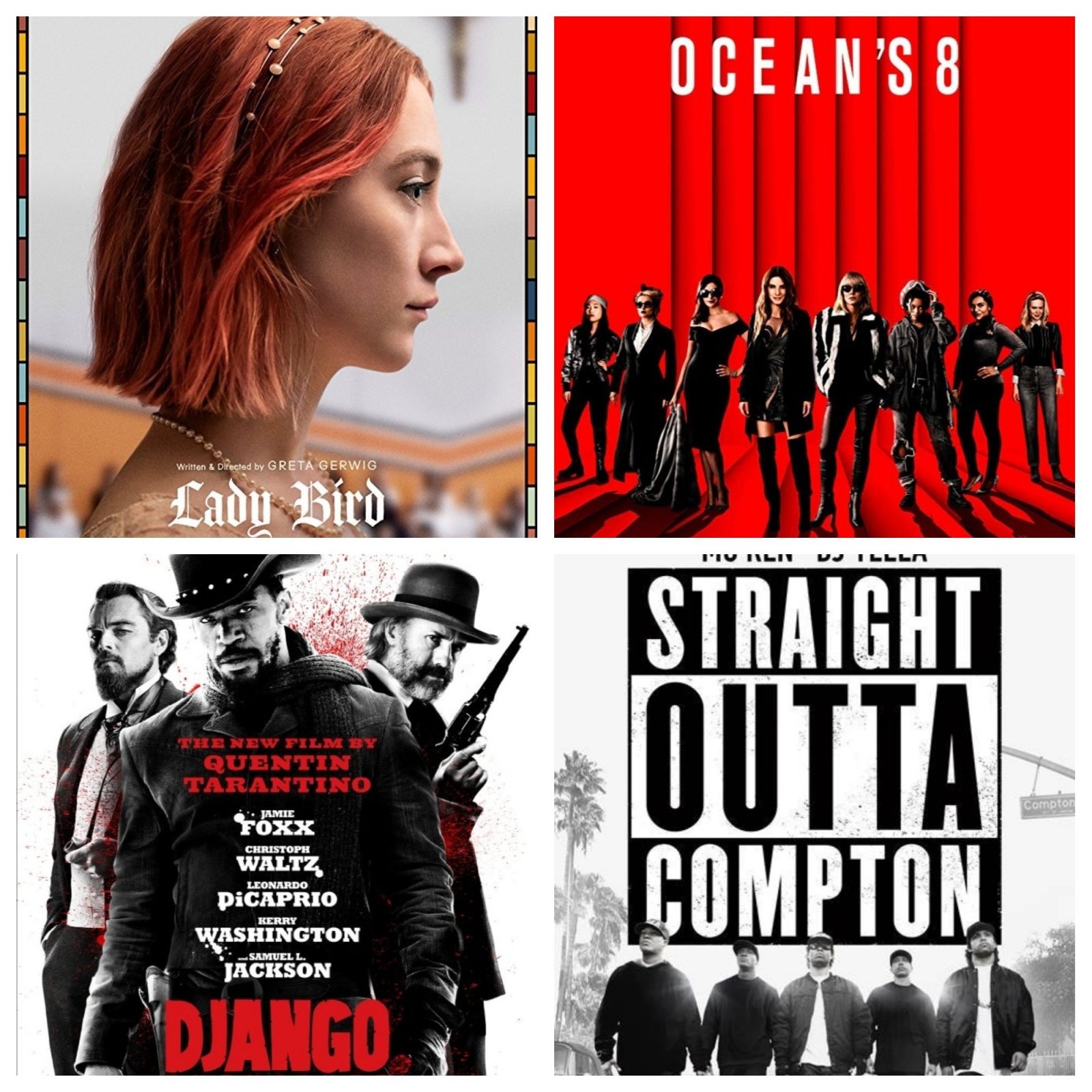 In the Mad Dog 2020 office, we're always discussing the latest things we've been watching, what we've loved, hated and are adding to our ever growing 'to-watch' lists. We've rounded up the staff's favourite films and recommendations based on their tastes:
Hannah
Favourite Film: Perks of Being a Wall Flower
If you loved Perks of Being a Wall Flower, try: Silver Linings Playbook
Both stories tackle difficult personal obstacles but have amusing characters to give them a comical edge. Originally books, the rights were originally bought by parties that didn't manage to adapt them for screen due to the parties dying, for both films. Producers Sydney Pollack and Anthony Minghella were due to produce SLP and writer-producer, John Hughes bought the rights for POBAWF with the intention of adapting and directing it.
Trivia:
Perks of Being a Wallflower – Stephen Chbosky wrote the book that the movie is based on, as well as then writing the screenplay and directing the film.
Silver Linings Playbook – Lead duo Jennifer Lawrence and Bradley Cooper have subsequently played the lead characters in 4 films together.
Anna
Favourite Film: Juno
If you loved Juno, try: Ladybird
Coming of age tales with strong themes of teenage angst, both lead actresses (Juno – Ellen Page and Lady Bird – Saoirse Ronan) were nominated for Best Performance by an Actress in a Leading Role Academy Awards. If witty humoured indies are your thing, these female lead productions are for you.
Trivia:
Juno – It was the highest-grossing film of all five Best Picture Oscar nominees in 2008, surprising for an indie that wasn't expected to gross a huge amount.
Lady Bird – All five of the film's Oscar nominations were a female nominee (Greta Gerwig for Director and Original Screenplay, Saoirse Ronan for Lead Actress, Laurie Metcalf for Supporting Actress and co-producer Evelyn O'Neill for Picture.)
Arron
Favourite Film: Braveheart
If you loved Braveheart, try: Django Unchained
Though both are stories of oppression and quests for freedom, these two films may not be two you would naturally put in a watch list together but from Mel Gibson's cinematic drama to Tarantino's bloody blockbuster, they are both compelling tales with great soundtracks and scores.
Trivia:
Braveheart –Due to extras were wearing sunglasses and wristwatches, several of the major battle scenes had to be re-shot.
Django Unchained –   Christoph Waltz', Leonardo DiCaprio's, and Samuel L. Jackson's roles were all written with them in mind for their roles.
Bex
Favourite Film: Catch Me If You Can
If you loved Catch Me If You Can, try: Oceans Eight
Though the con is on with these two films, you won't feel conned after watching them. Full of Hollywood's biggest names, the pace and intricacy of these stories make for entertaining watching and neither are short of (a lot) of luxury glamour!
Trivia:
Catch Me If You Can – According to the real Frank Abagnale, Jr., who the film is based on, approximately eighty percent of the movie's story is true.
Oceans Eight – Both Oceans Eleven and Oceans Eight's opening scenes start with an Ocean sibling in a parole hearing.
Jess
Favourite Film: Love, Rosie
If you loved Love, Rosie, try: The Duff
American vs British, these two rom coms offer humour and heartbreak. Both follow the trials and tribulations of male-female friendships and their evolution in growing older. Perfect Sunday films to snuggle up on the sofa to.
Trivia:
Love, Rosie – The book's author (Cecilia Ahern) was due to cameo in the film but the scene was subsequently cut due to it being noticeable that people in the background were whispering about whether or not it was in fact Ahern.
The Duff – All of the school administrator characters are named after US presidents (Mr. Arthur, Principal Buchanan, Coach Grant, etc.)
Morgan
Favourite Film: 8 Mile
If you loved 8 Mile, try: Straight Outta Compton
Two origin stories based around the pioneers of their genre, the respective main characters ultimately form one of the most important and lasting collaborative relationships in music history. Filled with iconic music and a fair share of violence, these stories really showcase that the road to the top is a tough one.
Trivia:
8 Mile – A prop used in the film was genuinely the real sheet that Marshall Mathers wrote the Academy Award winning song "Lose Yourself" on, which subsequently sold for $10,000 on eBay.
Straight Outta Compton – The actors taking on the roles of the NWA crew re-recorded NWA's Straight Outta Compton album to help them get into character.