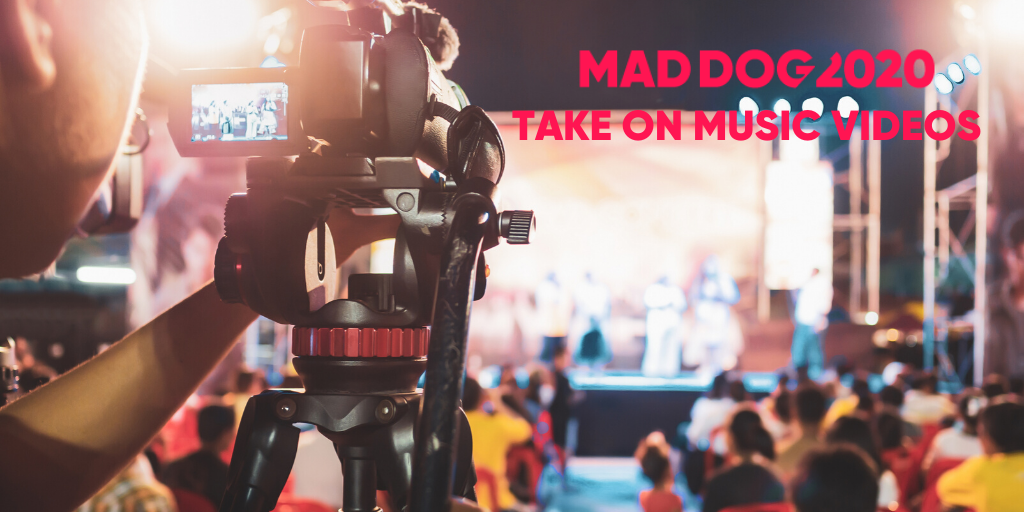 Here at Mad Dog 2020 Casting we're known for providing Supporting Artists for Films, Television and Commercials across the UK and beyond.  We also work on a variety of productions from internal and promotional videos, photoshoots and of course, music videos.
According to last year's Music Consumer Insight Report, 47% of music streamed globally is via YouTube.  Music videos are now accessible anywhere, at any time, via your tablet or mobile, meaning that within seconds of a new music video launch, it can be viewed and shared around the world thousands of times. Music videos are so highly anticipated by fans that their releases become big events.  This year, Taylor Swift broke records with her new single ME! She became the first solo artist to debut a music video receiving over 65.2 million views in the first 24 hours.  British singer Dua Lipa broke records with dance-fueled New Rules video, becoming the youngest female artist in history to hit one billion views online.  Bands and Solo Artists are even embracing the power of social media, by promoting their music with teaser snippets on their Twitter and Instagram accounts in the run-up to their official release – as seen by recording artists like Ariana Grande and Stormzy.
This year, Mad Dog 2020 provided Supporting Artists on the set of Niall Horan's solo come-back single, Nice to Meet Ya, which premiered in October – to date it has gained over 24 million views on YouTube alone!  From one-fifth of One Direction to another, Harry styles has just dropped his latest release, Adore you – a captivating video, which at nearly 8 minutes long and set in a mystical fishing village, is more a short film than a typical music video.  The film was shot in Scotland, and we feel lucky to have had some of our artists involved.  And it was all very top-secret – even we didn't know who the video was for until the final day of the shoot!  You can watch Adore You here:
Music videos are a storytelling device for Recording Artists, connecting to their audience to fans using a visual language.  Since 2011, music giant MTV has given an award for 'Video with a Message' at their annual music video ceremony; the MTV VMAs.  Previous recipients include Childish Gambino's provocative This is America and Macklemore's Same Love which were both praised by fans for creating conversation about important topics in society.
Mad Dog 2020's artists can be seen in the much-anticipated Someone You Loved, by Lewis Capaldi earlier in the year.  The production was directed by Phil Beastall – the mind behind last year's very popular Christmas ad, Love is a Gift.  Capaldi's heartfelt video is a touching tribute to organ donation and their families.  The non-conventional topic is portrayed in an emotive story aimed at raising awareness for organ donation and the charity Life Life Give Life.
At Mad Dog 2020 Casting we enjoy working on unique briefs and are proud to have worked with globally renowned artists such as Emeli Sande, Sam Fender, Elbow, Kasabian, and Louis Tomlinson.  We even worked on Ed Sheeran and Stormzy's recent collaboration, Take me back to London filmed back in August.  Take a look at their music video below:
"The turn-around for a music video is very quick. Usually, we receive a brief from production when the video is due to shoot in a number of days.  It's fast passed and exciting and we're usually able to get a sneak peek of the story too." – Hannah – Project Manager
Mad Dog 2020 Casting have a range of Supporting Artists on our books across the UK.  From London to Cardiff, Glasgow and Manchester we're able to provide the required Artists for your production.
 _________________________________________________________________________________
To learn more about how Mad Dog 2020 Casting can assist you with your music video requirements please head to our website and our contact us page.