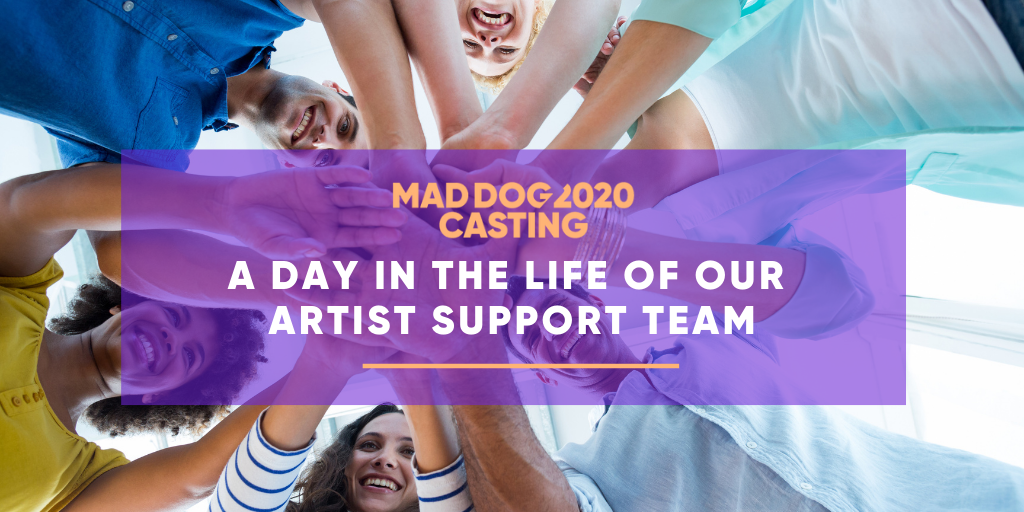 Our Artist Support team is the bridge between Supporting Artists and the productions we work on. Made up of three staff who know their stuff when it comes to film, TV and commercials, the team are ready to take on your queries, requests and dilemmas, supporting you each step of the way.
The day to day
The Artist Support staff will start the day by answering messages that have come in out of office hours, ensuring our Artists, clients or contacts receive an answer to whatever the query may be. The team can then be found throughout the day assisting Project Managers, confirming bookings, additional information and helping with tasks behind the scenes.
"We always love hearing about memorable moments on set and the great stories our Artists have to tell. We are the first point of contact for clarifying enquiries and information or even giving advice on Artist's profiles. We're always delighted that we get to speak with so many of our Artists each week whether they've been with us for years or days."

Dylan, Artist Support
Our staff are in place to assist Project Managers, helping to free up their time to work with ADs booking Artists onto productions. We don't use robots, so when you contact us you'll be speaking to a real person whether it's on the phone, through email or instant messaging AppChat.
When is Artist Support available?
From morning to evening, our team is connecting with our superb Supporting Artists. You can contact the AS team three different ways, via phone, email or AppChat which is built into the Mad Dog 2020 app.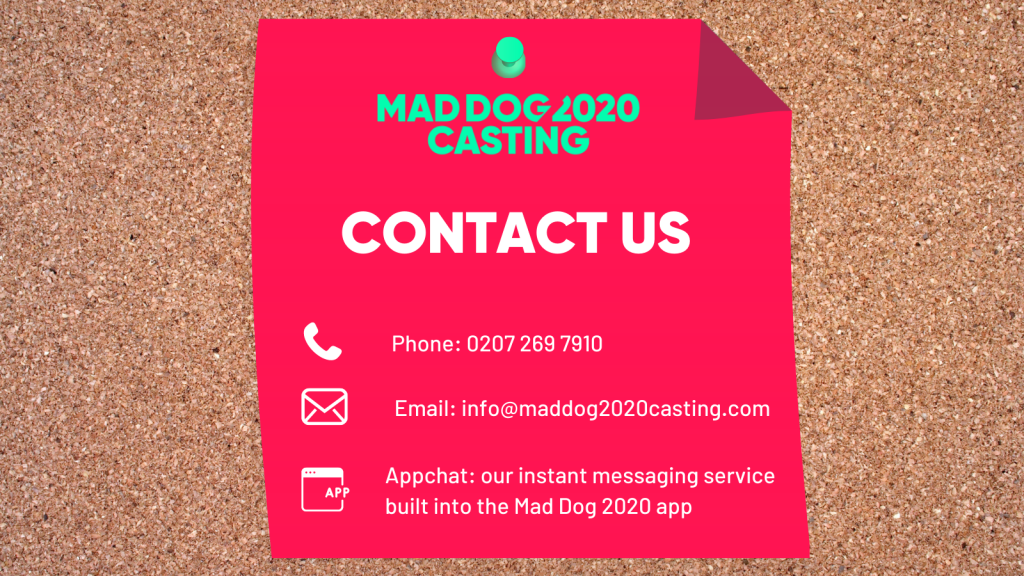 While we monitor phones, emails and AppChat daily, messages received outside of office hours will be responded to the next working day. Please check out our social media channels for any temporary changes to our office hours.
Connecting with our Artists
We want to ensure you receive superb assistance, which is why our AS team are able to help with all manner of queries whoever you speak with, whichever office they are based in, at any time of the day. You can contact our team to help with the below and so much more…
· Changing your response to an answered enquiry
· Clarifying information about upcoming bookings
· Helping to update information on your profile
· Giving advice on how to improve your profile
· Answering your queries about pencils
· Liaising with Project Managers regarding your queries
· Answering general queries about Mad Dog, the industry, what to expect and more
Do you need to speak to a Project Manager? Contact the AS team first who will likely be able to assist with your query or direct you to the right place.
How to reach out
Our team are contactable weekdays (excluding bank holidays), to support our Artists when needed.
Current opening times are:
Mondays, Wednesdays, Thursdays: 9:30 am – 7:30 pm
Tuesdays and Fridays: 9:30 am – 6:00 pm
---
Don't forget to check out our Artist FAQ's page here.