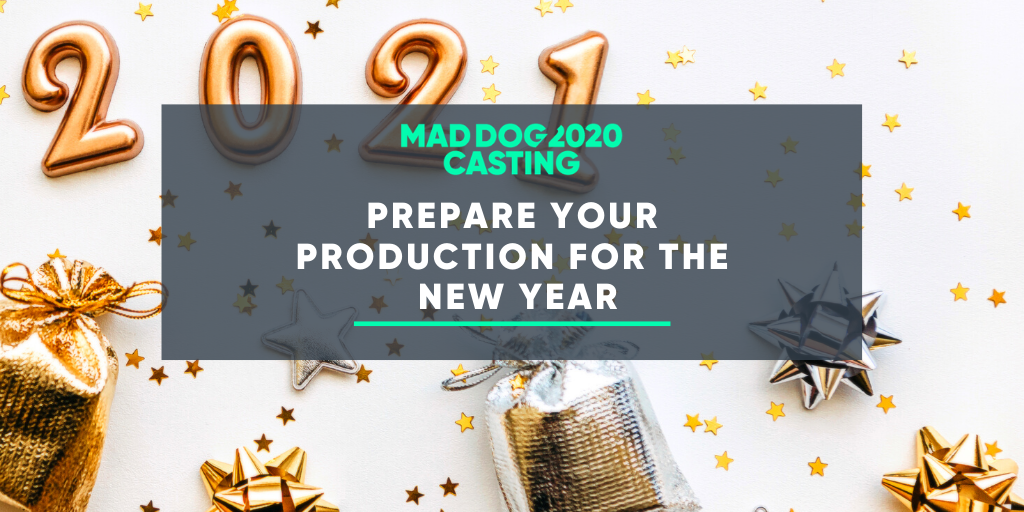 Mad Dog 2020 Casting is known for bringing the best in background casting. Working on award-winning productions and globally recognised content is all in a day's work. For those projects looking to go into production in the new year, we have your needs covered.
Here is why you should source all of your Supporting Artist needs with Mad Dog 2020 Casting:
This year's Film
Whether you're seeking Artists with a specific skillset or language skill Mad Dog 2020 Casting have got your requirements covered. We've sourced Supporting Artists in the hundreds, with specific looks and skills and for the likes of Aladdin, Dunkirk and Fantastic Beasts and Where to Find them.
You can see our Supporting Artists in some big new features to come in 2021, including:
Despite Covid-19, we've seen many new productions kick off in 2020 and even more due to commence in early 2021. It's an exciting time for production all over the UK despite the pandemic, and I personally can't wait to get to work on some of these epic productions with our new and returning clients.

Jill Gilogley, Head of Scotland and the North
This year's TV
Alien running with milkshake, Man rolled in a carpet, Peaky gang and High School Students are just some of the roles we've cast this year. Our Project Managers are experienced in sourcing the full spectrum of roles imaginable for the TV of today and their wealth of experience, excellent track record and the diversity of Artists on our books makes us the go-to background casting company.
At Mad Dog 2020 Casting, ensuring your production looks authentic is always very important to us. Our team of accomplished Project Managers and Casting Assistants have worked on some of the biggest TV shows to come from the UK. So you know your production will be safe in our hands.

Hattie Mark, Head of TV and Wales and the Mid-West
You can currently see our SAs in:
Sex Education
His Dark Materials
Small Axe
Guilt
Doctor Who
Eastenders
Tin Star
…and many more TV productions, due to be released early next year.
Commercials
In 2020 we worked on nearly 200 commercial projects all over the UK. Mad Dog 2020 Casting can provide your commercial production with Artists skilled in dance, acrobatics, magic, specialist sports and more. Our books span the breadth of the UK, meaning we can provide the faces you are looking for to help bring your production to life.
We cover all branches of commercials including but not limited to:
TV Commercials
Music Videos
Idents
Promotional Videos
Internal Videos
Training Content
Commercials are a huge sector in the industry and we're regularly working on hundreds of productions each week. From big-name brands to high-end designers, supermarkets and idents, you are very likely to spot our recent projects on TV every day. We even sourced artists for Harry Style's Grammy-nominated music video, Adore You.

Niyoni Nelson, Commercials Project Manager
The Best in Background Casting
At Mad Dog 2020 Casting, we don't do blanket casting. We consider the unique role requirements that your production has and contact Artists who are the perfect fit. Our Project Managers will ensure that Artists are 100% available for your shoot dates, fittings and covid tests in the run-up to the shoot, and we'll work with you to arrange bookings in an efficient manner. No production is deemed too big or too small for our experienced team. With a 21-year history of success in the casting industry, you can trust in Mad Dog 2020 Casting to bring your production to life.
---
To learn more about how Mad Dog 2020 Casting can help you with casting background, featured and walk on Artists, head to our Contact Us page and get in touch today.