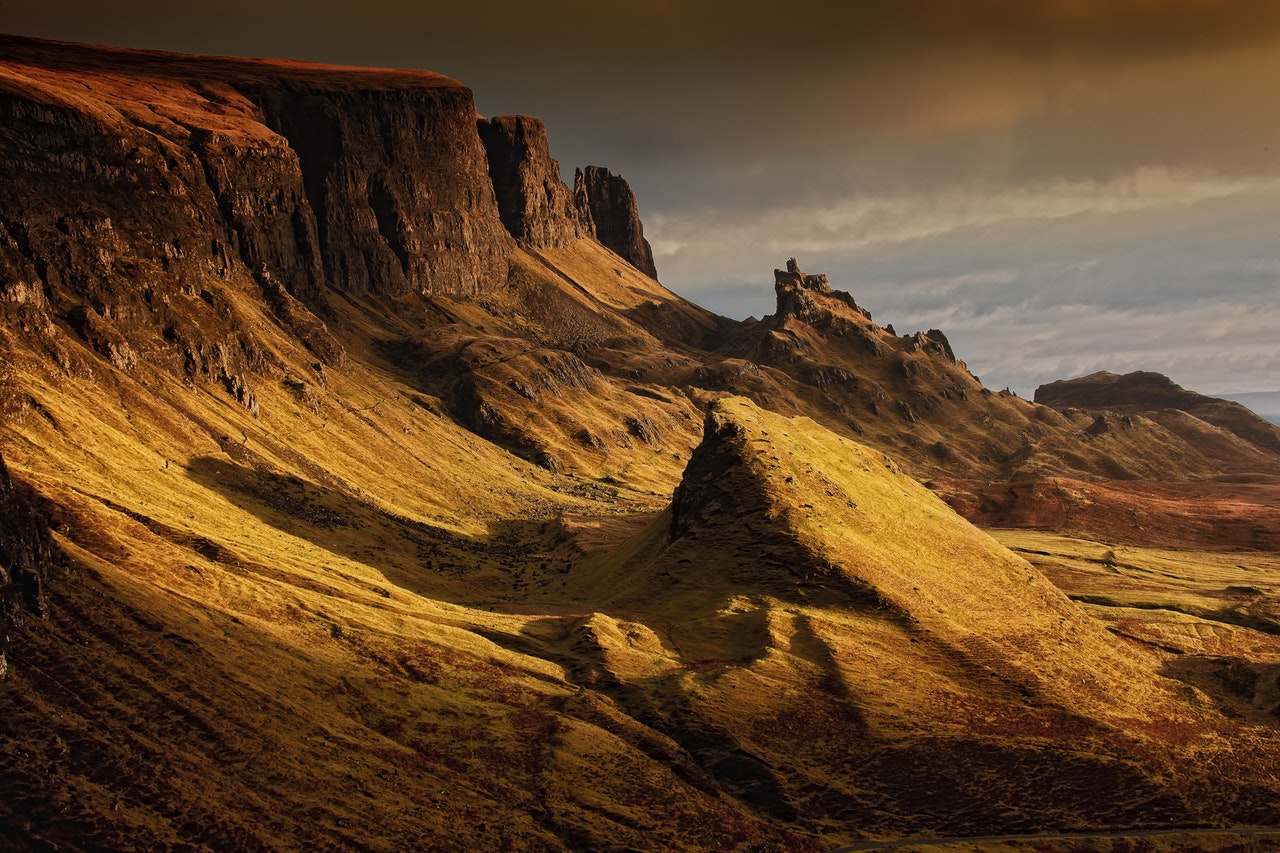 To celebrate Burn's Night, we've put together a round up of 'Scotland on Screen'. Alongside Robert Burns (voted 'Greatest Scot' in 2009), we take a look at what makes the country such an attractive place to film and its contribution to some of the biggest and most famous productions ever made.
For a lot of people, one of the first things they think of in relation to Scotland is dramatic scenery (those who thought of whiskey, haggis and kilts, you're not wrong!) and it is something Scotland provides in abundance. From stunning vistas in the Highlands to ye olde cobbled streets in the capital, Edinburgh, Scotland is not short of some of the most breath-taking locations in the world. A location scout's dream, films such as 'Skyfall', 'Trainspotting', 'World War Z' and most recently Marvel's 'Avengers: Infinity War', have chosen Scotland as a backdrop. But it isn't just films that are attracted to the beautiful country, the large-scale TV production, 'Outlander' has returned time and again to film in the stunning scenery along with commercials for big car brands and retailers such as H&M.
A few of the most notable locations include:
The Quiraing, Isle of Skye – dramatic, Jurassic rock formations make for one of the most iconic scenes in movie history, not just in Scotland. You may have spotted it in films such as 'Stardust', 'Macbeth', 'Snow White and the Huntsman' and 'Transformers: The Last Knight' as well as commercials such as the latest H&M activewear campaign.
Glenfinnan Viaduct – train to Hogwarts anyone? The picturesque viaduct features in 'Harry Potter and the Chamber of Secrets' and 'the Prisoner of Azkaban' and the steam train service still runs in the summer months.
Eilean Donan Castle – A Scottish icon, set out in the western Highlands, on Loch Duich, the photogenic castle has played host to scenes in 'James Bond, the World Is Not Enough', 'Entrapment' and 'Made of Honor'.
Alongside great locations, Scotland is also home to such legendary events as the Edinburgh Film Festival (one of the oldest running film festivals in the world) and the infamous Edinburgh Fringe Festival, which has launched the careers of countless comics and writers who have gone on to great success in acting, screen writing and directing. Born and bred talent includes actors such as Ewan McGregor, Sean Connery, Karen Gillan, and James McAvoy, to name but a few, and Directors such as Kevin Macdonald.
Investment in the Scottish entertainment industry looks to be on the rise, fostering more opportunities for more talented individuals to succeed. Film and TV production spend has more than doubled in Scotland in the last 10 years, reaching £53 million in 2015. The Scottish Government recently green lit the £250 million Pentland Studios proposal and the National Film and Television School is due to open in Glasgow this year – surely indicating that productions heading to Scotland are only set to rise.