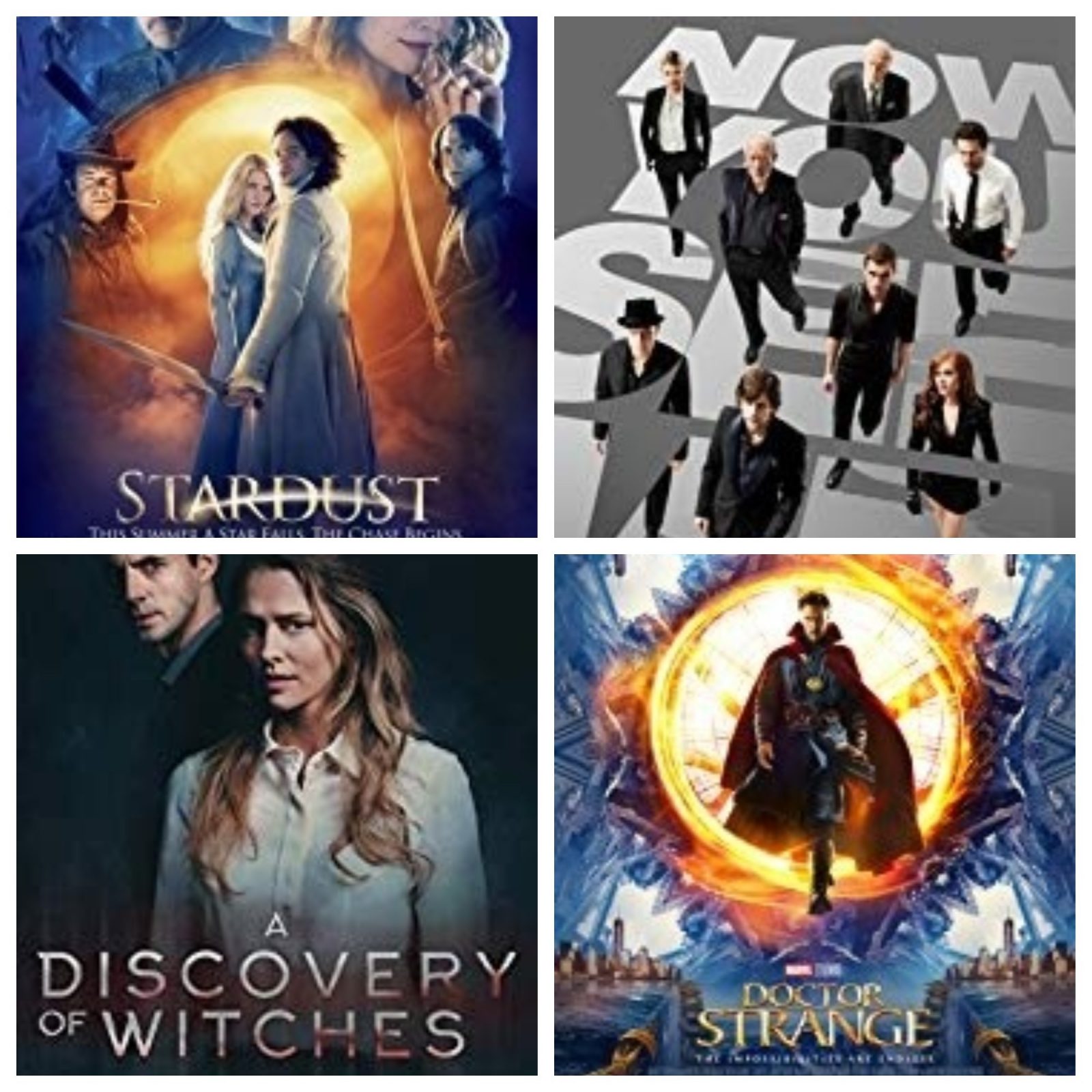 From the realms of historical fantasy and the integration of magic in the modern world, magic has played a theme in some of the biggest films and franchises ever to hit our screens. Wizards and witches to magicians and the extra-terrestrial, these characters grab the imaginations of audiences of all ages and there is a particular franchise that probably springs to mind when you think of this genre…
With the release of Fantastic Beasts: The Crimes of Grindelwald, we've put together a list of some of the biggest films and television to bring magic to life:
A Discovery of Witches
Filmed predominantly in South Wales, this 2018 Sky One series is an adaptation of Deborah Harkness' novel of the same name. Part of a book series (All Souls Trilogy), expect to see more seasons of this magical drama on TV in the future. Based on witches, vampires and demons in a modern-day world, beautiful cinematography will have you booking a trip to Oxford and the historical-fantasy theme will have you ordering the books to continue the story.
Doctor Strange  
From the Marvel cinematic universe, Benedict Cumberbatch took on the role of Dr Steven Strange in 2016, a brilliant neurosurgeon discovers the mystic arts after a tragic car accident and uses magic for dimensional travelling and shifting to protect earth from evil forces. Interlinked with other Marvel films, if you enjoy this, be prepared to fall into a Marvel black hole as there are 19 other Marvel Universe films (as of 2018) to get in to. Cumberbatch initially turned the role down due to other work commitments but has since played the character in a subsequent 2 films.
Stardust
Set in the 1800s, this 2007 film has a stellar cast including Michelle Pfeiffer, Robert De Niro and Clare Danes, to name just a few, that bring their own form of magic to the screen. Reportedly, having such a notable cast caused issues getting a lot of scenes shot as getting all the actors on set at the same time proved difficult due to the actor's schedules. Witches, pirates, fallen stars in the human form and unicorns, the films magic is in the form of a fairy tale. The characters and story draw a lot from Greek mythology and has a lot of Latin references so if you like traditional tales, this is a good watch for you.
Now You See Me
Based around illusionists 'The Four Horseman', these four magicians host a Las Vegas show that isn't your normal magic show. Pulling off bank heists during the show to then reward the audience with their steals, they are wanted by the FBI. For film buffs, the characters use lines that the actors playing them have said in previous films – Morgan Freeman's line, "These bars give a man time to think", is also a line of his from The Shawshank Redemption (1994). Jessie Eisenberg's character says, "Have we met before?" to Woody Harrelson, a nod to a previous film in which they starred together, Zombieland (2009). This also indicates a pretty strong cast line up!