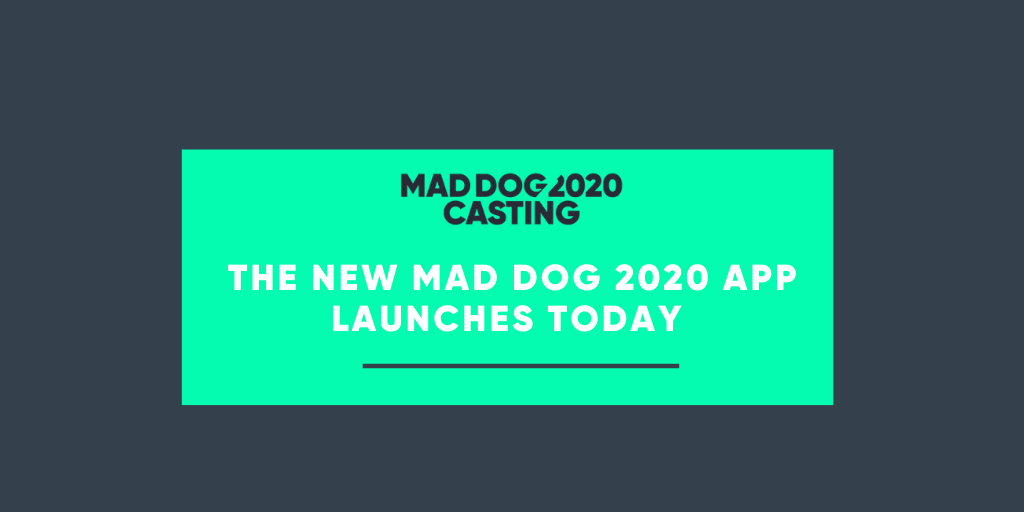 Say hello to the brand-new Mad Dog 2020 app, the new and improved easy-to-use app designed with our Supporting Artist's needs in mind. Our team have been working on several new updates we know you are going to love, so journey with us to uncover some of the brand-new features launching today.
A Brand-New Home Page
When opening your Mad Dog 2020 app, you will be taken straight to the main page of your profile which now shows the percentage you have completed. As you fill out each section of your profile, the percentage will rise until it reaches 100%.
The sections of your profile that you need to complete are:
Profile Information
Appearance
Skills & Languages
Other
To complete, add and edit information on the above pages, first open the app, click edit profile on the front page.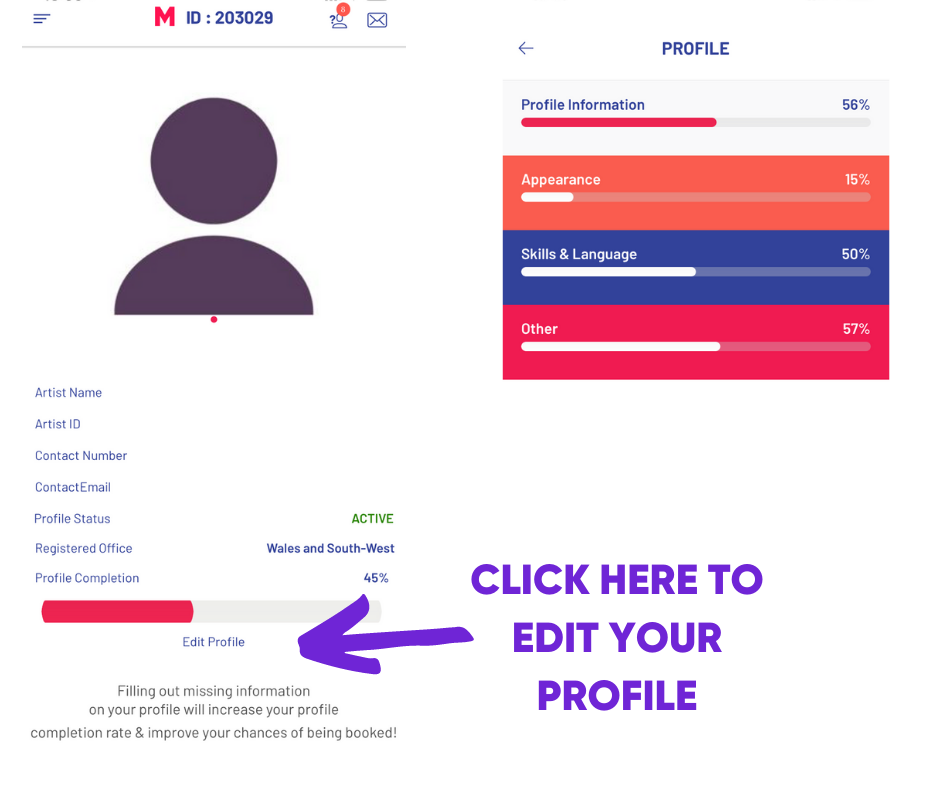 You will then be greeted with all the pages that make up your profile and the percentage of how complete each section is.
Top Tip: Take your time to work through each page ensuring it is as complete as possible. The more information you fill out the better, as this can help us when sending out availability checks for upcoming roles.
Main Menu
To access the main menu, tap the top left-hand corner which will show all other aspects of your profile.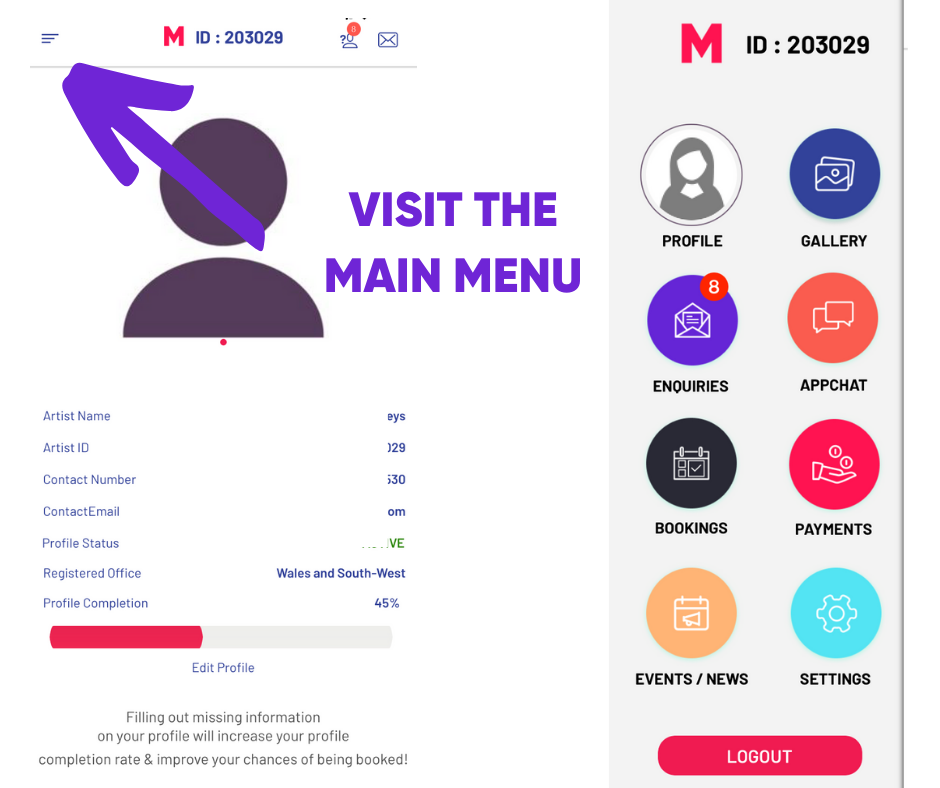 The Photo Gallery
The photo gallery has moved and is now accessible via the main menu. To visit the photo gallery, tap the sidebar in the top left.
Top Tip: When you visit your gallery, you will be met with a pop-up and a link to our Selfie Guide. This gives you some excellent examples of the photos we do and don't accept. Make sure you check it out familiarise yourself with our requirements to ensure the best chance of all your photos being approved.
What's new?
To add a photo to any of the gallery sections, click the + symbol.
Categories – when you visit your gallery you will see several new sections: Head and body, selfies, others (additional photos of you) and documents – for your DBS, passport and visa photos.  
Selfies – To ensure we always have the most up to date selfie on record, any new selfies you upload will replace previous ones. This means that we will always have the most accurate representation of you in the selfie folder.
The Payment Page
Our payment page has been totally redesigned, so now you can access more information than ever before. Your bank details will be easy to access and amend via the payment page and we have added some new features too.
Pending Payments – Now completely accessible via the app.
Payment history – Now available to view and download alongside payslips, via the app.
AppChat
Using our built in AppChat, our Artists can contact our Artist Support team on the go. Our AppChat is always manned by real people and there are no robots in sight, so you can be assured you will always receive a personalised response from a real person in our team.
To find AppChat, visit the main menu.
The Extra Stuff
You can still access and respond to enquiries all via the app, and you will be notified once a new enquiry is received. Please ensure you turn on notifications in your device's settings to make sure you always receive messages from us. Everything else you need to access on your Mad Dog 2020 Casting journey is allocated in the main menu.
Check out our News and Events to be directed to our Casting now page and Mad Dog 2020 Blog, which always features lots of helpful tips for Artists.
The Bookings section will allow you to view all bookings but also set your availability for pencils, bookings or whenever you are not free. This calendar is for your own personal use, so remember to contact Mad Dog 2020 Casting by AppChat if you become unavailable for any pencils you are on.
Our Settings tab will give you all our contact details, access to change your password and the opportunity to check out Pay rates, Guidelines, FAQs and much more.
If you already have the Mad Dog 2020 app, don't forget to download the latest version today.