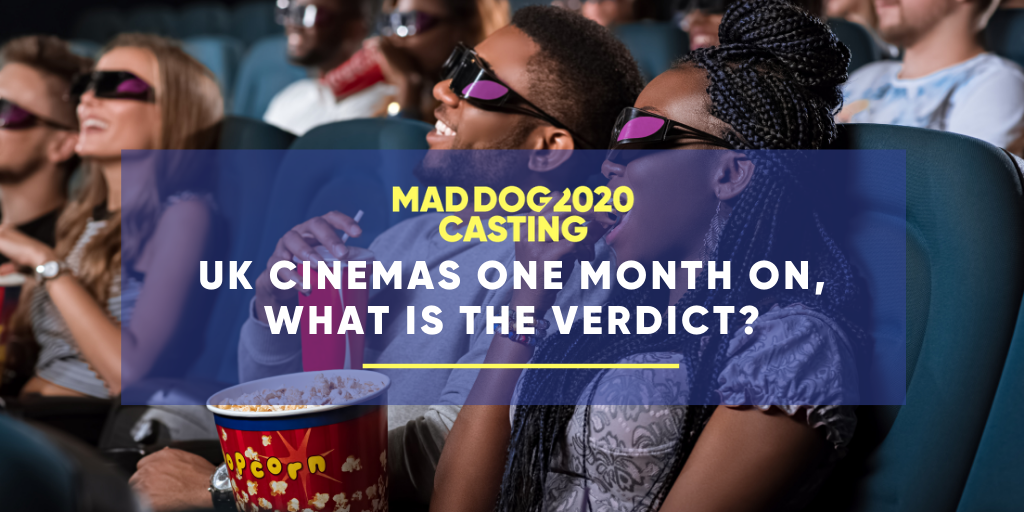 Audiences were welcomed back to the cinema with open arms (not literally, of course) across the UK last month. While there was no certainty as to whether audiences would race back to those familiar big screens, the results are now in.
The results are in
This time last year, cinema admissions stood at the lowest ever, taking in zero ticket sales for obvious reasons. Now, a year on, cinemas are finally open again for what seems like for good. Audiences have indeed flocked back to enjoy the full cinema-going experience once more with cinemas taking in an estimated £7 million in ticket sales on opening weekend alone.

The latest cinema statistics show that horror hit A Quiet Place Part II is already overtaking last month's second place box office hit, a week after it's opening. The draw of the cinema is back, and audiences are keen to return to the big screen for feature films which suffered several postponements last year. The biggest post-lockdown blockbuster so far has indeed been A Quiet Place Part II, the first film to tip the $100 million worldwide mark, continuing to surpass newer releases like Lin Manuel Miranda's In the Heights and Disney's Cruella.
While we're still waiting on this month's results to accumulate, it is likely June will largely surpass May's box office takings, proving a successful comeback for the film industry.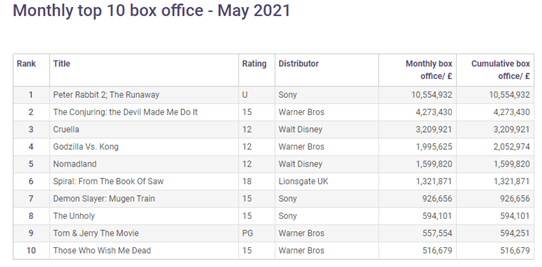 Coming soon to a cinema near you
The most anticipated blockbusters due for release during the height of the pandemic were the most talked about films of 2020, despite never reaching their original release dates. Bond's No time to die and Marvel's Black Widow were among those rescheduled several times. The anticipation of these big-budget films will no doubt draw audiences in, making a huge impact on cinema takings this year.
Supernova, Everybody's Talking About Jamie and Death on the Nile were three major feature films pushed back that Mad Dog 2020 Casting had on our watchlists. Not to worry, these films which feature some of our superb Supporting Artists will be making their way to the big screen soon, with Supernova leading the way, landing in cinemas from 25th June.
Is the experience the same?
To entice audiences, cinemas have been taking to new tactics. Showcase cinemas began offering free popcorn to celebrate it's reopening, and this week cinemas across the UK have joined with the National Lottery to give away free tickets.
Enjoying feature films where they were meant to be seen is part of the full cinema-going experience. Nothing beats sitting in a room full of strangers in silence, laughing, crying and eating popcorn in unison. Currently, UK cinemas require social distancing and face coverings to be worn but this is far from a distraction when you are faced with the drama, action and thrill that audiences haven't been eager to get back to for so long.   
---
Check out more of the Mad Dog blog here.