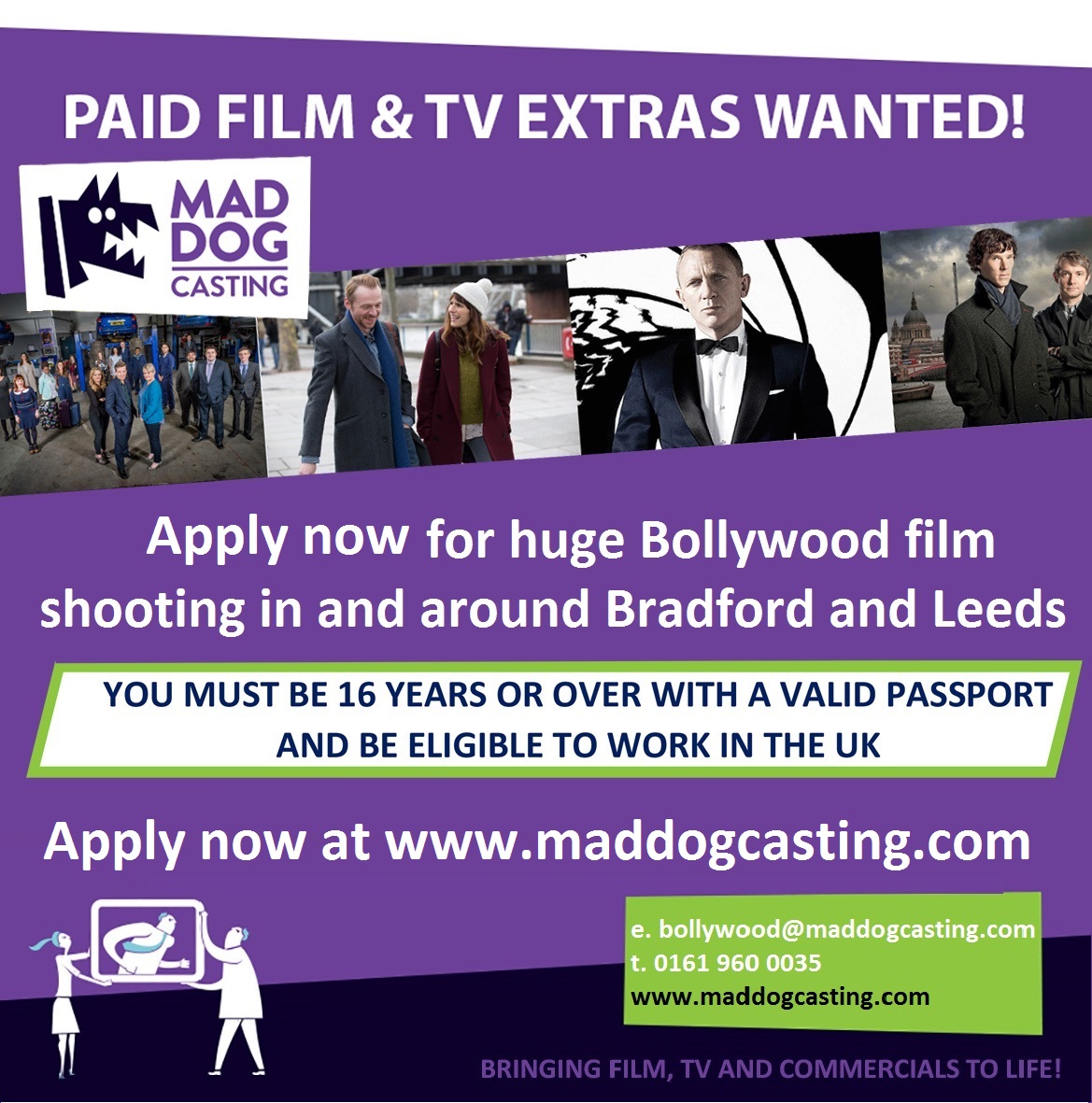 It is the last day of the Mad Dog 2020 registration in Bradford and there is still time to register. If you are based in Yorkshire/ can travel easily to Bradford and Leeds and have some free time over this summer we are looking for thousands of people to take part. We are looking for people from all walks of life including people with Asian looks to be in a Bollywood film. To take part complete Mad Dog 2020s application form so that you have a profile and email bollywood@maddogcasting.com. We are still picking people for todays registration.
This summer sees a big Bollywood feature film come to Yorkshire to shoot. Mad Dog 2020 are looking for hockey players (field hockey), Bollywood dancers and extras for a post second world war, period set film, including men and women with a South Asian look aged 16 and over.
Mad Dog 2020 previous films have included Skyfall, Fantastic Beasts, Tarzan. The Huntsmen, Pride and many more.
Apply Now