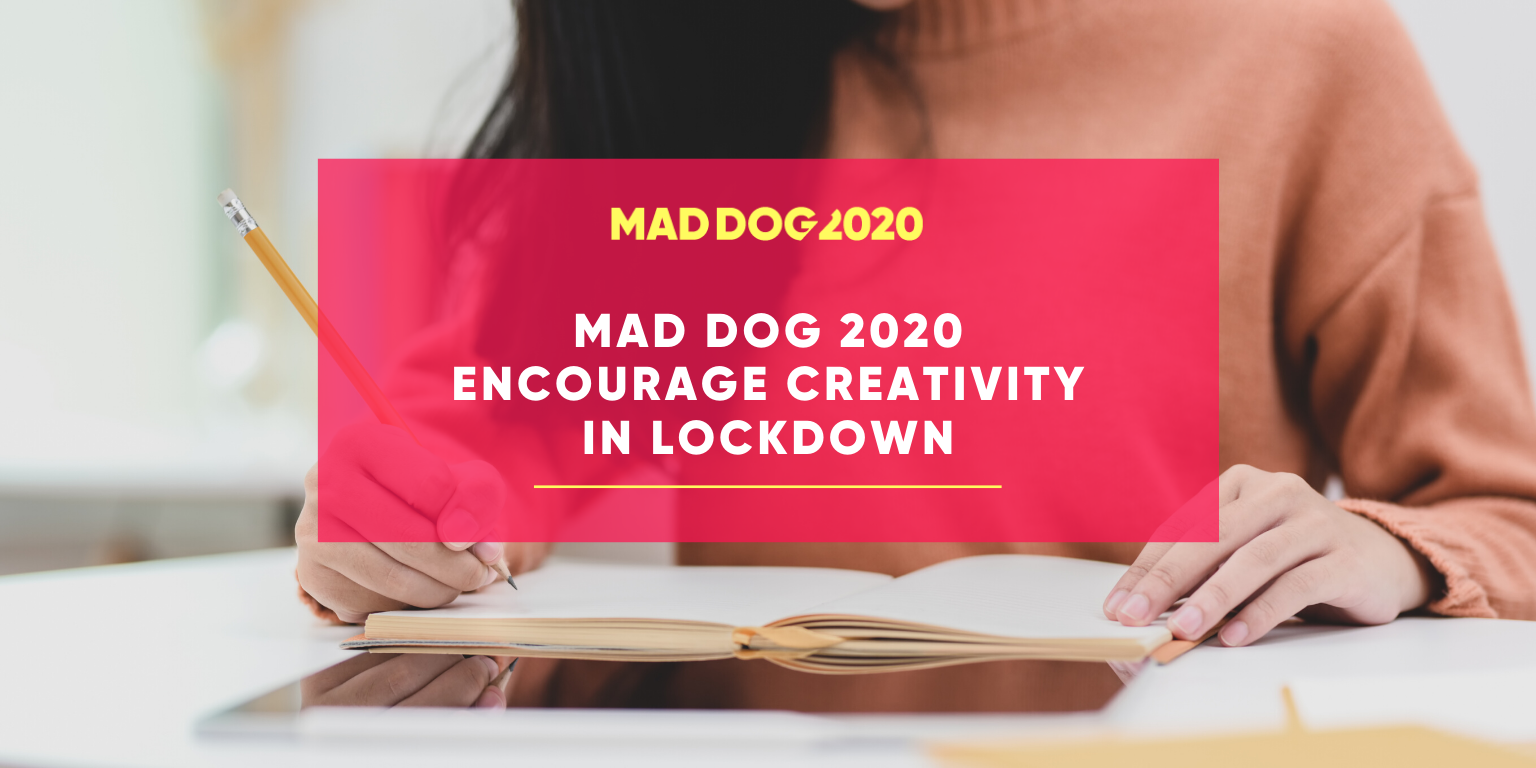 Mad Dog 2020 believe in letting creativity flourish. In April, we introduced a creative competition, asking all Artists to produce a positive and uplifting poem in aid of National Poetry month. We were overwhelmed by a flood of superb work produced by many of our SA's and loved reading them. Check out our first place entry, written by Supporting Artist Andy Pinegar.
In The Background 
A few years past 40, I make the decision
To work as an extra, be on television
I track down the agents, fill in applications
They ask me more questions than United Nations.
Go out, buy new clothes, don't want to look shoddy
Then take measurements for the whole of my body
A friend takes some photos to show them my looks
I need to impress them, must get on their books.
Hurray! I'm accepted, oh this will be great
but slowly I learn that I'm in for a wait
at last an email, I've got an enquiry
I must respond fast before the expiry.
I check out the dates, look up the location?
Can't find it on Google, I sense my frustration
Oh yes .. I see it, it's not all that far
about 30 minutes on the train or by car.
I press to accept and sit patiently
Keep checking the clock, hours pass … 1.00, 2.00, 3.00
by 4.00, 5.00 & 6.00 …. Still not heard a thing
Then at quarter past seven an email goes 'Ping'.
Oh damn I'm released, guess it's not meant to be
Well maybe next time, we'll just have to see
But over the weeks more enquiries come in
And when least expected, I score my first win.
I'm now 'on pencil', a shortlist at last
I start to feel nervous my hearts beating fast
The big day arrives, I set off to the set
And pray there's no traffic … wish I had a jet!
Arriving on time I get greeted with smiles
And with a suitcase of clothes I go walking for miles
We get to location, have our costumes agreed
Rushed through hair and makeup, at incredible speed.
We sit in a room while they set up the lighting
And all of the cameras, now it's getting exciting
And now the time comes, we are placed in positions
After signing the forms to give our permissions.
The filming is gruelling, but no time for a nap
Many scenes in the can, someone shouts 'That's a wrap!'
And just like that my time here is done
It's been a long day, but oh boy! It was fun.
Then many months later, I turn on my TV
And who should I see on the screen? 'Gosh it's me'
Well … at least my right shoulder or the back of my head
I'm sure that it's me or am I mislead?
Maybe next time I'm chosen, if I use my charm
You'll see my left shoulder or maybe an arm
If I stick at this long enough maybe one day you'll see
My big smiling face on your widescreen TV.
Future Competitions
Keep an eye on our social media channels for more upcoming competitions. This month we're challenging our Artists in an art competition focused about the theme of Kindness, set by the Mental Health Foundation. Read more about it here.