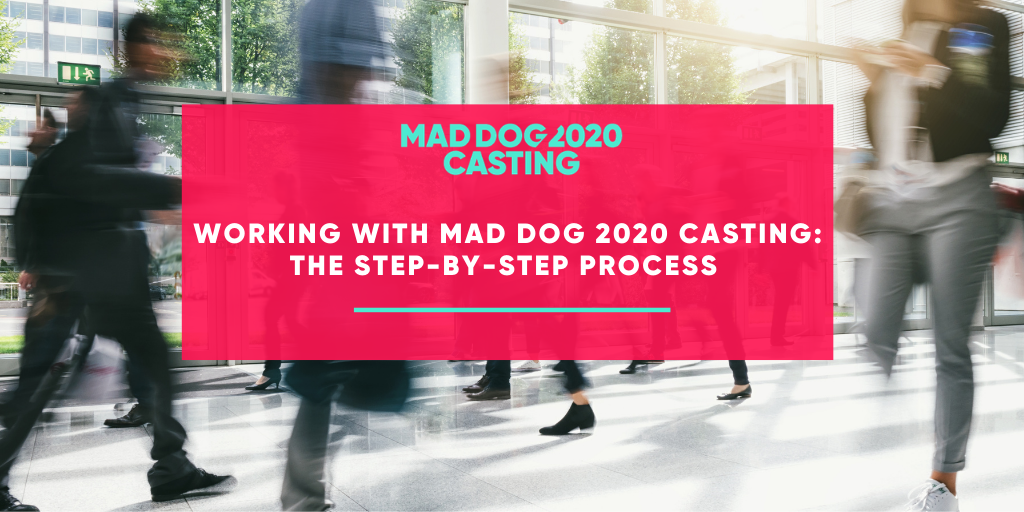 Right now, we can't currently register new Artists due to health and safety surrounding Covid-19, but we are hopeful that in the not-too-distant future we will be able to meet with lots of Artists once again. If you have signed up to register your interest in working with us, you will receive a welcome newsletter detailing how to use your profile and what happens next.
The People of Today
Our Artists reflect the people of today's society from all backgrounds and walks of life. We do not have any limits on age*, appearance or ability. We welcome applications from anyone who is interested in background casting opportunities and working with us on some of the biggest and best productions filming in the UK right now.
While it's true that you do not need any acting or filming experience to become a Supporting Artist, there are some requirements that you must meet.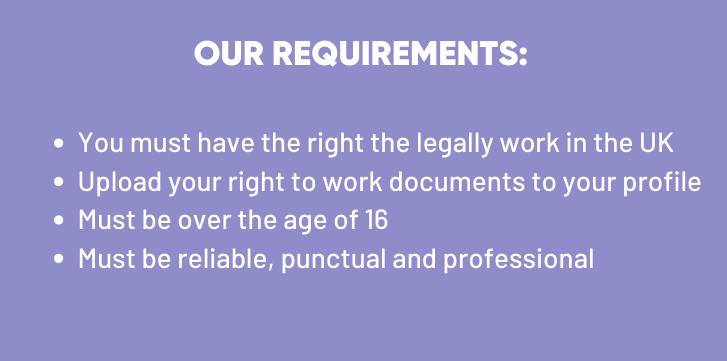 *All applicants must be over the age of 16, we do not accept applications from children.
The step-by-step process
After registering your interest online, bear in mind you are not guaranteed to be accepted onto the books.  You will be added to our waiting list and if you meet the role requirements of a production we are working on, we will be in touch. If you hear from us this will likely be to check your availability via an enquiry. Here's what to do next:
If sent an enquiry/availability check, read through the information to understand it clearly. If you need clarification you can contact us to go through it with you.
You should answer all of the questions asked then submit your response. Ensure you follow any requests such as uploading a recent selfie to your photo gallery or a photo of your DBS certificate (if asked to do so).
Once you've submitted your response, we will send your information to Production for them to consider you.
We will always be in touch as soon as production inform us who they would like to book.
Remember: You are automatically on a pencil for the dates you have put yourself forward for – you must keep all of those dates free.
If your availability changes at any point, contact our Artist Support team and we can amend your availability on our system.
Once we have heard back from production, we will then inform you if you are booked or released.
If booked, you will then hear from the Project Manager with regards to any covid tests or fittings (if required).
The day before the shoot (or test, or fitting) takes place, you will be sent your check-in details which contain your exact call time and exact location. This will likely come through the afternoon/evening before, which is as soon as we receive details from production.
Tips to Remember
We do not make the booking decisions so we cannot guarantee how likely it is that you will be booked.
We shall always be in touch as soon as the production decides if you are booked or released.
If an enquiry has closed and you cannot respond, this means we are no longer accepting responses for that role.
Only put yourself forward if you are 100% available, meaning all day, from early morning until evening.
Some productions require drivers only –it is vital you do not put yourself forward if you do not have confirmed access to a car for the shoot/covid/fitting dates.
Always respond to your enquiries as soon as possible so we know if you are interested in the opportunity presented.
You will always hear from us with an update as soon as we hear back from production. Sometimes this may not be until the day before the shoot so if you haven't heard back from us, do not assume that it is because you aren't needed.
If you have any queries reach out to our Artist Support team who will be happy to help.
The Mad Dog 2020 Casting Blog
Don't forget to check out more of our blog posts for some top tips on navigating your profile and some important need to know information. Any queries you cannot find the answer to will be answered in our Artist FAQs or by our Artist Support team who you can contact here.
Don't forget to check out our recently updated Pay Rates and Artist FAQs.